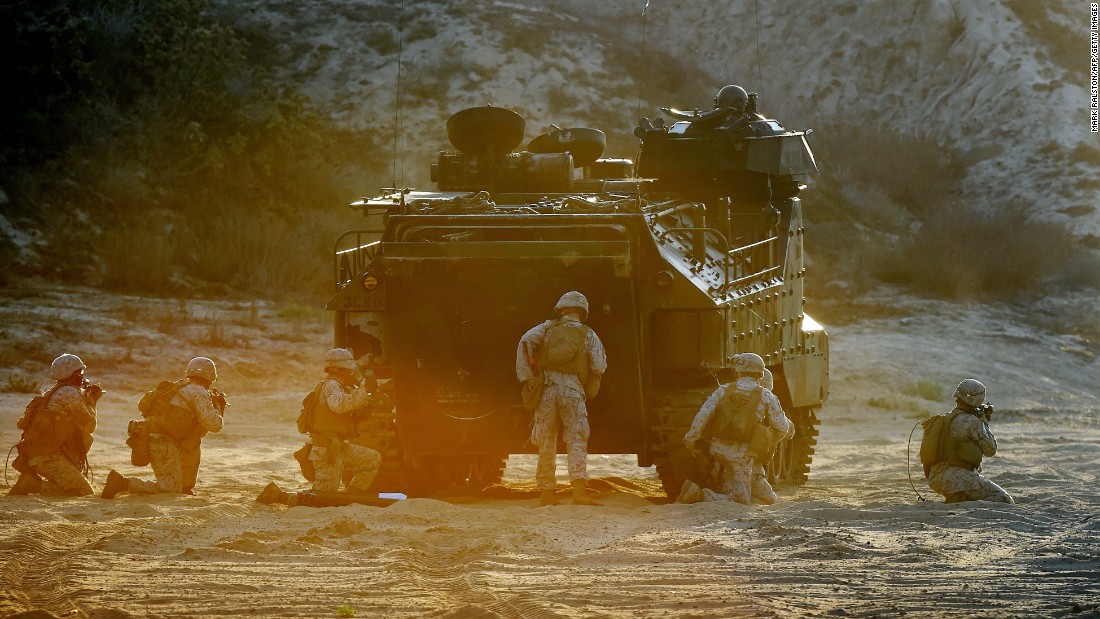 The Marines will face military lawsuits for alleged violations of the Uniform Code of Military Justice, including failure to obey a warrant, drunkenness, theft, perjury and transportation and / or conspiracy to transport undocumented immigrants.
"Two of the Marines, Lance Cpl. Byron D. Law and Lance Cpl. David J. Salazar-Quintero, both members of the 1st Battalion, 5th Marine Regiment, 1st Marine Division … were arrested by border patrol officers on July 3, 2019 for allegedly transporting and conspiracy to transport undocumented immigrants, "the 1st Marine Division Press Center said in a statement.
In July, 18 Marines and a sailor were dramatically arrested for alleged involvement in various illegal activities ranging from human smuggling to drugs ̵
1; related crimes, according to a statement made to CNN by the Navy.
An American official told CNN at the time that the arrests were related to an incident, in which two marines from Camp Pendleton were charged with transporting unsubstantiated Mexican immigrants to the United States for financial gain.
In early July, border patrol agents in southern California inspected hiding places and tracked footprints near Interstate 8
The law drives and Salazar-Quintero is in the passenger seat, the complaint says. There were three passengers in the back of the car and they told the agent that they were Mexican, had no immigration papers and were not allowed to enter the United States.
The driver and passenger being questioned began
Law told the agent that he was a Marine at Camp Pendleton, and he said Salazar-Quintero had called him the night of July 2 and asked him if he wanted to made $ 1,000 for
The three immigrants detained from the back of Law's car told Border Patrol agents that they had made arrangements to smuggle in the United States and were told by cellphone to enter the law
Two migrants say they plan to pay $ 8,000 for smuggling in the country in the complaint. One is planning to travel to Los Angeles and the other to New Jersey.
Jamie Crawford of CNN, Zachary Cohen, Barbara Starr and Elliott K. McLaughlin contributed to this report.
Source link