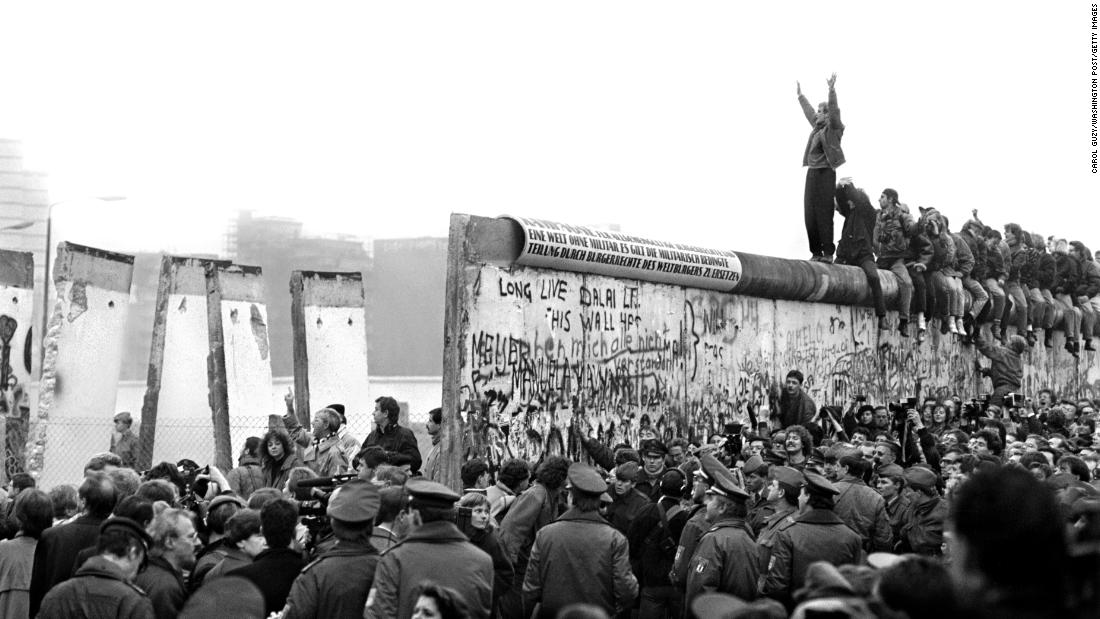 Around people are doing their business: the farmers market is in full swing, tram trucks are passing by, cyclists are weaving between meandering tourists.
"It wasn't like that," Kuehn says, flashing summer glare. "It was like black and white photos. It was dark."
30 years ago, this sprawling concrete square in the former East German city of Leipzig was the epicenter of the freedom demonstrations that swept the country and demolished the Berlin Wall.
Grainy images of 70,000 protesters in Leipzig wearing candles and chanting "Wir sind das Volk" – "We are the people!" – were aired worldwide on October 9, 1
989. The rally was a turning point in the fall of the Iron Curtain a month later.
Kune was one of the demonstrators who, in his own words, "longed for a free and united country". At the time, a 21-year-old locksmith working for a state-owned railway company, said the uprising in his hometown was "the greatest thing I've ever experienced."
Today he again draws inspiration from the peaceful revolution of Germany – this time, as a member of the far-right party Alternative for Domland (AfD).
Kühne is a candidate in the upcoming state elections for Saxony on September 1, where AfD is set to run in second, behind Chancellor of the Party of the Christian Democratic Union (CDU), Angela Merkel.
Now the African Party repackaged the 1989 Leipzig demonstrations for its political campaign in 2019 – reviving the same slogans, images and revolutionary rhetoric.
From billboards showing historic protest photos to posters emblazoned with the famous slogan: "We are the people!" The African Council calls on voters in the east to stand up, similar to the one against communism three decades ago.
Then the protesters wanted to tear down the wall that divides their country. The East was eager to accept Western democracy and its promise of free elections, travel and a functioning economy.
Fast forward to 2019, AfD promises to barricade the nation against Europe's open borders, playing fears about migrants and world markets. This nationalist message struck a chord in Saxony and other countries in the former East Germany, where support for Africa is strongest in the country.
My grandfather would "turn into his grave"
Today, in his 50s and in a hurry to joke about his weight, Küne draws a picture of supporters of converted African activists who have been canceled too long time.
"We were not asked" about the replacement of Germany's national currency with the euro or Merkel's so-called open door policy on refugees, he said. "But we are the people. And of course, my party still uses that wonderful slogan of the peaceful revolution today." Road poster for African Africa in East Germany with the famous slogan from 1989: " Ние сме хората! [19659018] Пътен плакат AfD в Източна Германия с известния лозунг от 1989 г.: " Ние сме хората! " " class="media__image" src="http://cdn.cnn.com/cnnnext/dam/assets/190826110849-01-afd-germany-state-elections-leipzig-large-169.jpg"/>