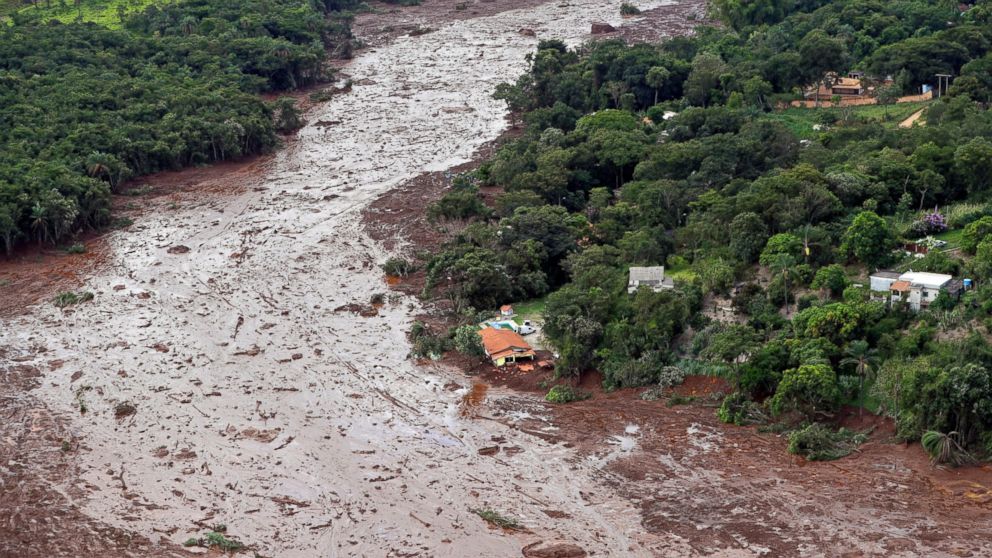 At least 40 people are dead and up to 300 people have disappeared after a dam collapses in Brazil on Friday.
Interested in
Brazil?
Add Brazil as an interest in keeping up with the latest Brazilian news, videos and analytics from ABC News. Eight of the 40 bodies were identified, a spokesman for the South East Minas Gerais said on Sunday. Still missing 256 people, as a stream of water and mud crashed into Brumadinho, southeastern Brazil.
More than 260 employees of the mining company Vale are among the missing, a spokesman said on Saturday. It is not clear how many have since been saved. Vale, the company that runs the dam, is the largest mining company in the country, according to The Associated Press. Vale's employees ate lunch at Friday afternoon when the dam collapsed.