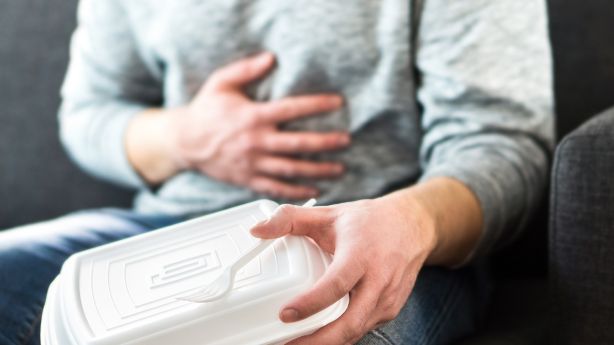 SALT LAKE CITY – Centers for Disease Control and Prevention advises Americans to watch out for salmonella symptoms as a new outbreak grows rapidly without a clearly defined source.
So far, the epidemic has reduced 40 Utahs and a total of 212 people, the CDC said, although more cases may not be reported.
"This outbreak is growing rapidly in size," the CDC wrote on its website. "A specific food product, grocery store or restaurant chain has not been identified as a source of infection."
The CDC "does not recommend that consumers avoid specific foods at this time."
Symptoms of salmonella include diarrhea, fever and stomach cramps.
Symptoms usually develop six to six days after exposure to the bacterium, says the CDC. The disease usually lasts four to seven days and most recover without treatment. However, 31
people across the country have been hospitalized in connection with the current salmonella epidemic.
It has affected at least 23 states.
The CDC recommends that people with salmonella:
Talk to their healthcare provider.
Write down the foods you ate the week before you got sick.
Tell the health department about the disease.
Answer questions from public health investigators. This can help them find the source of an epidemic and prevent others from getting sick.
To prevent salmonella infection, the CDC recommends that consumers:
clean: Clean hands and surfaces frequently. Before peeling, slicing or eating fruits and vegetables, be sure to wash them.
separate: Keep foods you won't cook, such as fresh fruits, vegetables and greens, away from raw meat, poultry and seafood
cook: Make sure the food you cook reaches a temperature that is hot enough to kill germs.
cold: Most perishable foods should be refrigerated within 2 hours; if it is 90 degrees outside or it is warmer, it should be cooled within 1 hour.
×
Related links
More stories that may interest you
Source link