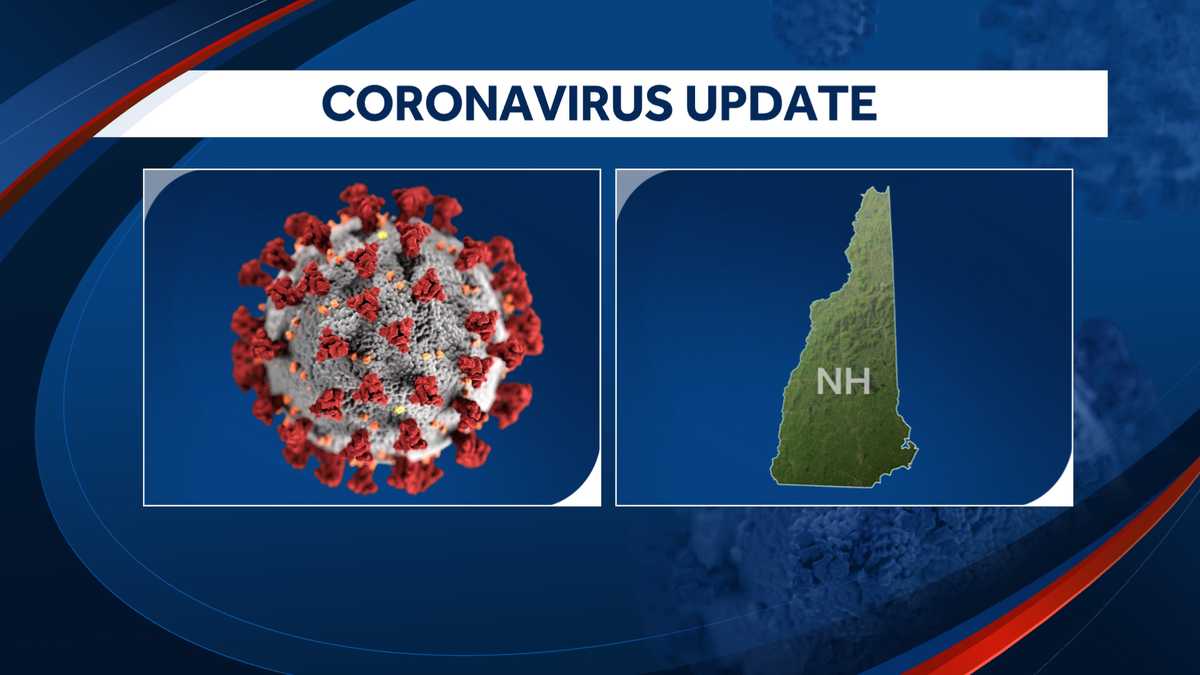 New Hampshire health officials reported 447 new cases of COVID-19 and two additional deaths on Wednesday. >> Download the FREE WMUR app One of the deceased men is a resident of Belknap County and the other is a woman from Merrimack County. They were both 60 and older. The total number of deaths in the state is now 504. Of the 447 new cases, 326 were tested positive by PCR and 121 tested positive by antigen testing. The daily rate of positivity is 2.4%. Wednesday marks the 14th consecutive day of more than 200 new positive cases. There are currently 15,749 New Hampshire residents diagnosed with COVID-19 since the beginning of the pandemic. Of these, 1
1,478 have recovered and 3,767 cases are active. Five new hospitalizations were announced on Wednesday, with a total of 822 hospitalizations. Ninety-one people are currently hospitalized in the state. ** COVID-19 case data for the city: Interactive map Text list only ** =
MANCHESTER, NH –
Health officials in New Hampshire reported 447 new cases of COVID-19 and two additional deaths on Wednesday.
>> Download the free WMUR app
One man who died was a resident of Belknap County, the other was a woman from Merimac County. They were both 60 and older. The death toll in the country is now 504.
Of the 447 new cases, 326 were tested positive by PCR and 121 tested positive by antigen. The daily positivity rate is 2.4%.
Wednesday marked the 14th consecutive day of more than 200 new positive cases.
There have now been 15,749 New Hampshire residents diagnosed with COVID-19 since the pandemic began. Of these, 11,478 have recovered and 3,767 cases are active.
Five new hospitalizations were announced on Wednesday, with a total of 822 hospitalizations. Ninety-one people are currently hospitalized in the state.
** COVID-19 case data for the city: Interactive map Text list only **
Source link