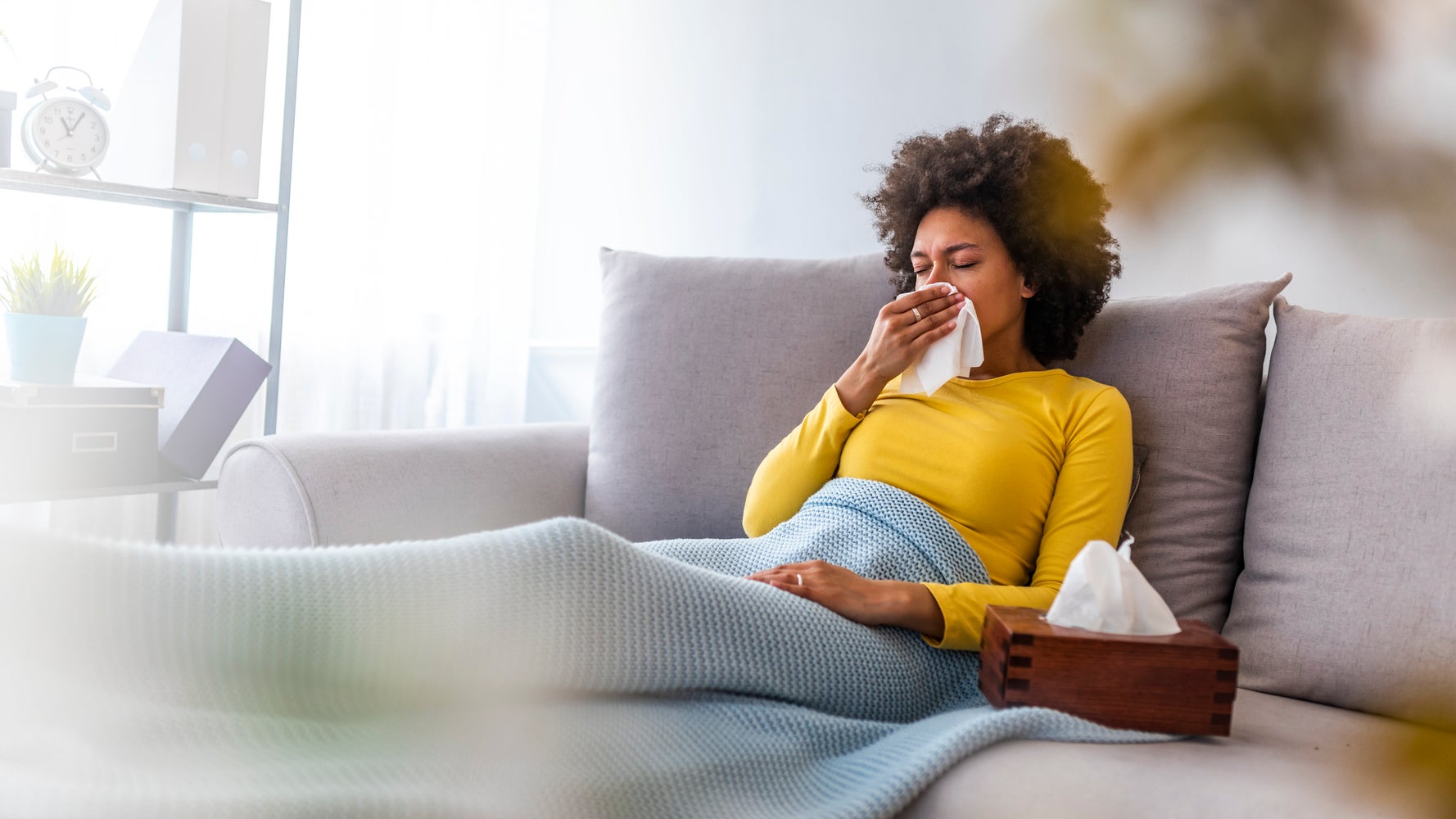 Although no one knows exactly how it will develop, it is safe to say that the United States is entering the flu season, unlike anyone else.
COVID-19 is still growing in much of the country. And although experts believe that flu levels may be lower than usual (more on that in a moment), we will still face multiple infectious respiratory diseases at once. Twindemic, if you will.
The Centers for Disease Control and Prevention says it is "likely" that the viruses that cause the flu and the viruses that cause COVID-19 will be circulating this fall and winter. This is a worrying prospect, especially for those in the high-risk categories. And on top of that, there is so much misinformation about COVID-1
9, the flu and vaccines.
Do not fall victim to injustice. Here are five big misconceptions that people have about diseases that everyone should learn about when we head to flu season and the possible second wave of COVID-19:
Myth: The flu will not be a problem because we wear masks.
Doctors "hope – but not bet – on a lighter flu season this year as people practice physical distancing, wearing masks and better hand hygiene," said Dr. Timothy Laird, interim chief medical officer. of Health First Medical Group.
Sometimes you can do almost anything right – disguise yourself, maintain social distance, wash your hands – and catch a virus again. That is why preventive layering measures are so important. People can get the flu by touching surfaces or objects that have been contaminated with flu viruses (which also applies to COVID-19, although this is not the main mode of transmission).
"Everything we do reduces the risk," said Dr. Aaron Millstone, an epidemiologist and professor of pediatrics at Johns Hopkins Medicine. "That doesn't make the risk zero."
(But mask the skeptics, note: This doesn't mean you have to leave your face covered at home. Experts largely agree that wearing a mask is far better than nothing to reduce transmission.)
Myth: The flu vaccine can make you sick, weak or more vulnerable to COVID-19.
The constant claim that the flu vaccine can just cause you the flu is not true, experts say. However, you may develop a flu-like reaction to the vaccine (including muscle aches and fever) as your body produces antibodies.
"You may get pain in your arm, maybe even feel a little sore, or have a low temperature or a scratched throat," Laird said. "But this is not a disease, but a side effect that is experienced by a small number of people with almost every vaccination."
There are several other options for why you can get sick after vaccination: You can catch the flu in the two-week window between shots and when it takes effect. Or you may get sick if you are exposed to the flu virus, which does not match well with those used in this year's vaccine.
But the vaccine itself will not cause you any illness. This is a key misconception that needs to be clarified now for anyone who is reluctant to get vaccinated for fear that the shot will make them sick and weaken their immune system in the face of a pandemic, making them more vulnerable to COVID. 19. It won't happen.
On the other hand, it is some experts warn that it is possible to become infected with both COVID-19 and influenza, which can be "catastrophic" for the immune system. So getting the flu is especially important.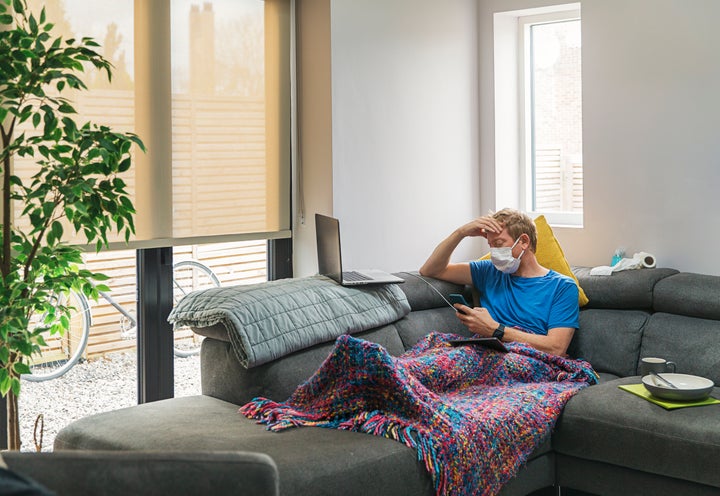 Myth: The flu vaccine can be confused with the COVID-19 vaccine.
If the COVID-19 vaccine becomes available during the flu season after you have already received the flu vaccine, "there should be no problem getting the next vaccine at any time this winter," Millstone said.
"We make vaccines all the time together," he explained. "The only time we sometimes worry about releasing vaccines for a short time is when we give a live virus vaccine."
For example, physicians may administer other vaccinations around the measles, mumps, and rubella vaccine so that patients receive a complete immune response. But not all injectable flu vaccines currently available are live vaccines, Millstone said, so that shouldn't bother you.
Myth: COVID-19 and the flu are essentially the same.
Despite President Donald Trump's constant claims that the flu and COVID-19 are so similar that they are actually the same, this is absolutely not true.
Not true in terms of effect on the body; it is not true about how long people have been contagious or how contagious the various viruses are; and it's not even true of who is really prone to getting sick.
"There is an epidemiological difference," Millstone said.
The same is not true for the number of deaths. Approximately 34,000 people died in the United States during the 2018-2019 flu season, which really intensified in November and nearly eradicated in February. In contrast, more than 211,000 people have died from COVID-19 in the United States in the past seven months. And unlike the flu, which tends to catch in the winter, cases of COVID-19 are on the rise throughout the summer.
Distinguishing the difference has implications for everything from how doctors can keep track of more serious events to how long someone has to be quarantined and how people who have been in contact with a sick person should behave.
Myth: If I got sick, I would deal with COVID-19 and the flu in the same way.
There is definitely a significant overlap of COVID-19 and flu symptoms, such as fever, chills, fatigue and cough. Both are highly contagious respiratory viruses. So in some ways, yes, a person who gets the flu can behave in much the same way as a person who gets COVID-19.
"There are a few general principles to keep in mind. First, you are contagious, "Laird said. "Protect others. Wear a mask if around them. Everyone should practice excellent hand hygiene, and you should isolate yourself as much as possible. Second, hydrate and rest. "
But knowing which specific virus you have will probably change the way you go beyond it. Researchers are still struggling with how long someone can spread COVID-19, but they believe the infection period is longer than the flu. With the flu, people are usually relieved to return to the world after being without a temperature for 24 hours; with COVID-19 at least 10 days after the onset of symptoms and the person has had no fever for at least 24 hours.
This is one of the reasons why doctors like Millstone advocate that people who develop symptoms be especially diligent in examining themselves this season.
"I think most people will need to get a test result to know when I can safely return to work, school, daycare, etc.," Millstone said.
Experts are still learning about COVID-19. The information in this story is what was known or available at the time of publication, but guidelines may change as scientists discover more about the virus. Please check the Centers for Disease Control and Prevention for the latest recommendations.