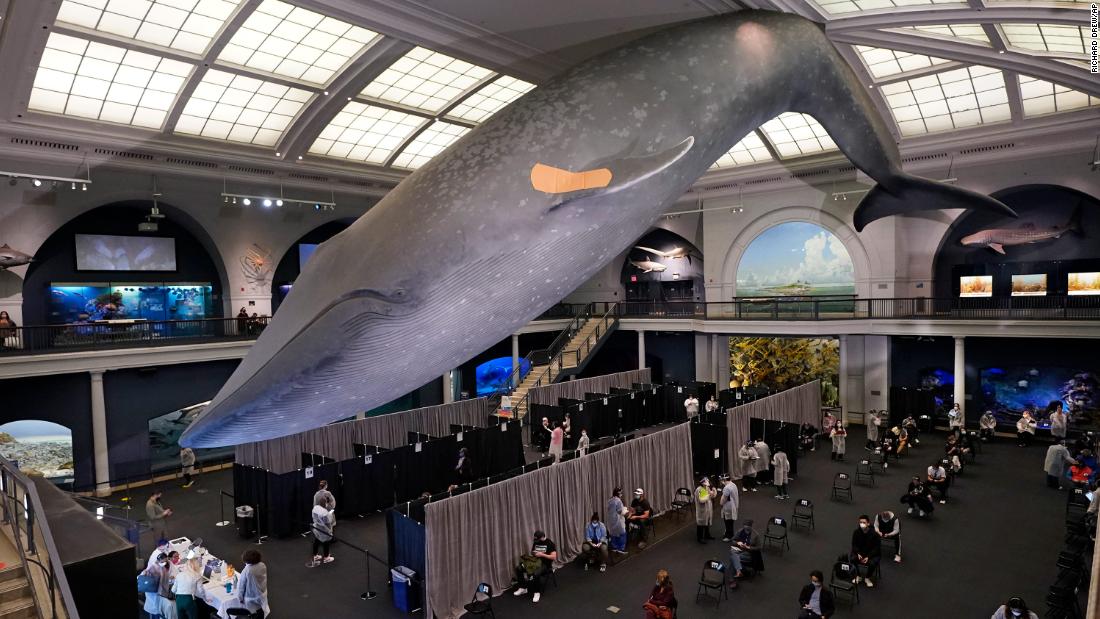 Here's what you need to know Fast and fast with your day.
(You can also receive "5 things you need to know today" in your inbox every day. Sign up here.)
1. Coronavirus
2. India
India is on the verge of registering 20 million cases of coronavirus as it continues to deal with its worst outbreak to date. Authorities also reported more than 400,000 daily cases for the first time on Saturday and a record number of deaths yesterday. Many states in the country are preparing to enter a "full lock"
; in the coming days. Many accuse Prime Minister Narendra Modi of failing to properly prepare India for the crisis, and he often paints a rosy view of the nation's pandemic response when the numbers say otherwise. In a key election on the battlefield, Modi's Bharatiya Janata party has just been defeated, with the results seen as a test of whether the second wave of Covid-19 has affected support for Modi.
3. Afghanistan
The United States began handing over military bases to Afghan security forces this weekend, but Chief of General Staff Mark Millie, the top U.S. general, warned of the potential for "bad possible results" for the withdrawal. Taliban forces briefly seized an Afghan base late last week before Afghan forces seized it. The United States, meanwhile, has launched a precision strike at missiles aimed at Kandahar Airport after indirect fire was fired at the site. Millie says the first few days of this withdrawal phase show no success or failure for the entire project, and peace talks are still possible.
4. North Korea
North Korea has warned the United States it would face an "independent crisis in the near future" and accused South Korea of ​​carrying out an "unbearable provocation" against Pyongyang in statements that could spark a dispute between the three countries. The comments came after Biden's spokesman said the administration had completed a month-long review of North Korea's policies. Biden and South Korean counterpart Moon Jae-in will also meet in Washington this month, and experts say North Korea may be trying to drive a wedge between the two leaders. The statements also focused on what North Korea sees as recent insults from the United States and South Korea.
5. Wreck of a boat
Four people were killed and more than 20 others were hospitalized after a suspected smuggling ship capsized off the coast of San Diego yesterday. A US customs and border official said the agency had "all indications" that the ship was being used to smuggle people into the country. The boat was reportedly overcrowded when it hit a reef and capsized, and it is not clear how many passengers and crew were on guard. The person believed to have steered the vessel is now in custody. The CBP said it had seen a sharp increase in attempts at sea smuggling and was stepping up efforts to intercept such ships.
BREAKFAST EXAMINATION
Medina Spirit won the 147th derby in Kentucky
Mint jumps around (and a festive carrot for the champion)!
Sri Lanka can be home to the best crab restaurant in the world
Is it early in the morning to start craving crabs?
Chlorine shortages could cause problems for pool owners this summer
Without proper sanitation, swimming pools are just big pots of soup for people.
Billy Isle shows off a new look on the cover of British Vogue
Outside: hot green hair and oversized outfits. In: corsets and pin-up blond locks.
IT HAPPENS LATER
The family says goodbye and wants answers
Andrew Brown Jr. will be laid today. A 42-year-old North Carolina man was killed when Pasquotank County lawmakers tried to carry out an order, officials said. The protesters demanded the release of camera footage from the shooting, but a judge ruled that it would not be made public for 30 days.
TODAY'S NUMBER
12 billion
That's how many barrels of oil – worth billions of dollars – could be contained in a country in Namibia and neighboring Botswana. A Canadian oil company wants to secure the oil field, which could be the next giant onshore find.
TODAY'S QUOTE
"Change takes time. I can't change the past, but I can influence the future – and that's what we're focused on."
Shawnee Williams, the first black police chief in Vallejo, California. His department has a history of using deadly force, and since swearing in last November, Williams has committed to tackling what he sees as the distillation of national police problems.
TODAY THE WEATHER
Check your local forecast here >>>
AND FINALLY
It's in the details
Remember the Poly Pocket kits? There is something strangely peaceful about watching someone thoroughly restored, tiny people, and everything else. (Click here to see.)
Source link