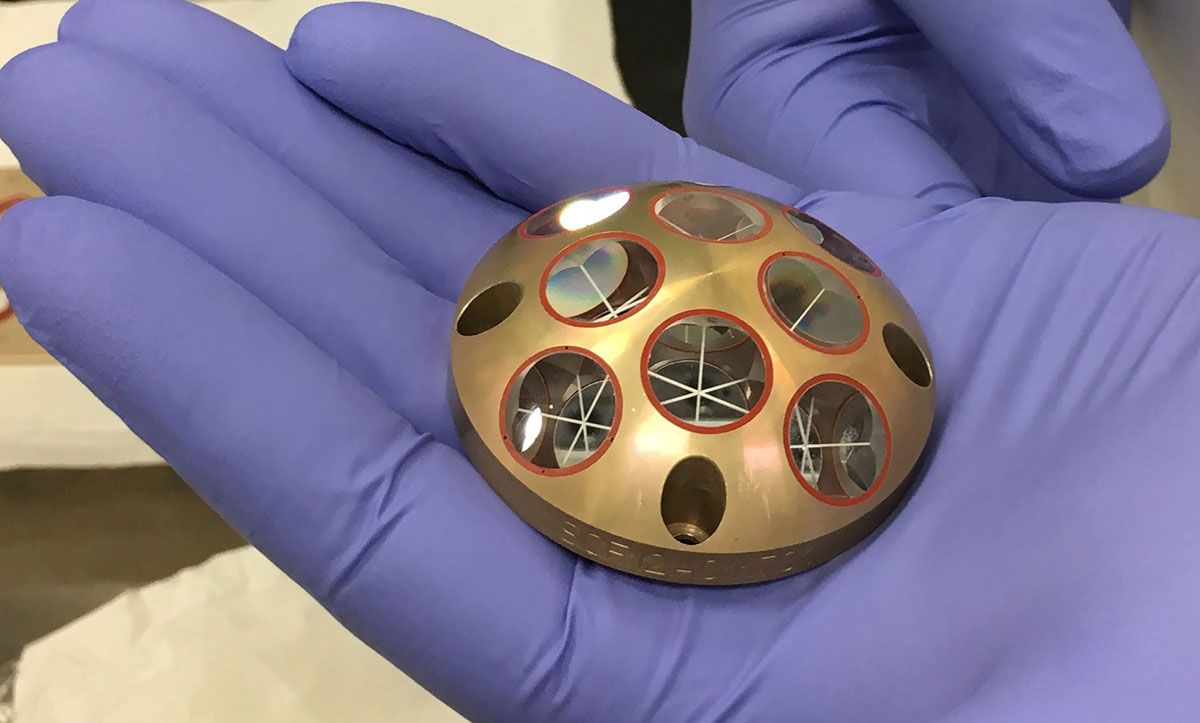 An Indian spacecraft is carrying the first reflectors to be left on the moon since the era of the Apollo
The reflectors, which are part of the Indian Space Research Organization's (ISRO) Chandrayaan-2 mission that started this week, represent the next step in an experiment that began in 1969.
Fifty years ago, the Apollo 11 astronauts left the Lunar Laser Ranging experiment on the Moon . The experiment contained a tray of 100 small prisms that scientists on Earth would shoot with laser beams. Astronauts on Apollo 14 and 15 followed suit, leaving more of these prisms, known as retroreflectors, on the moon. Incredibly, decades later, these reflectors remain active experiments .
Related: Lasers and the Moon