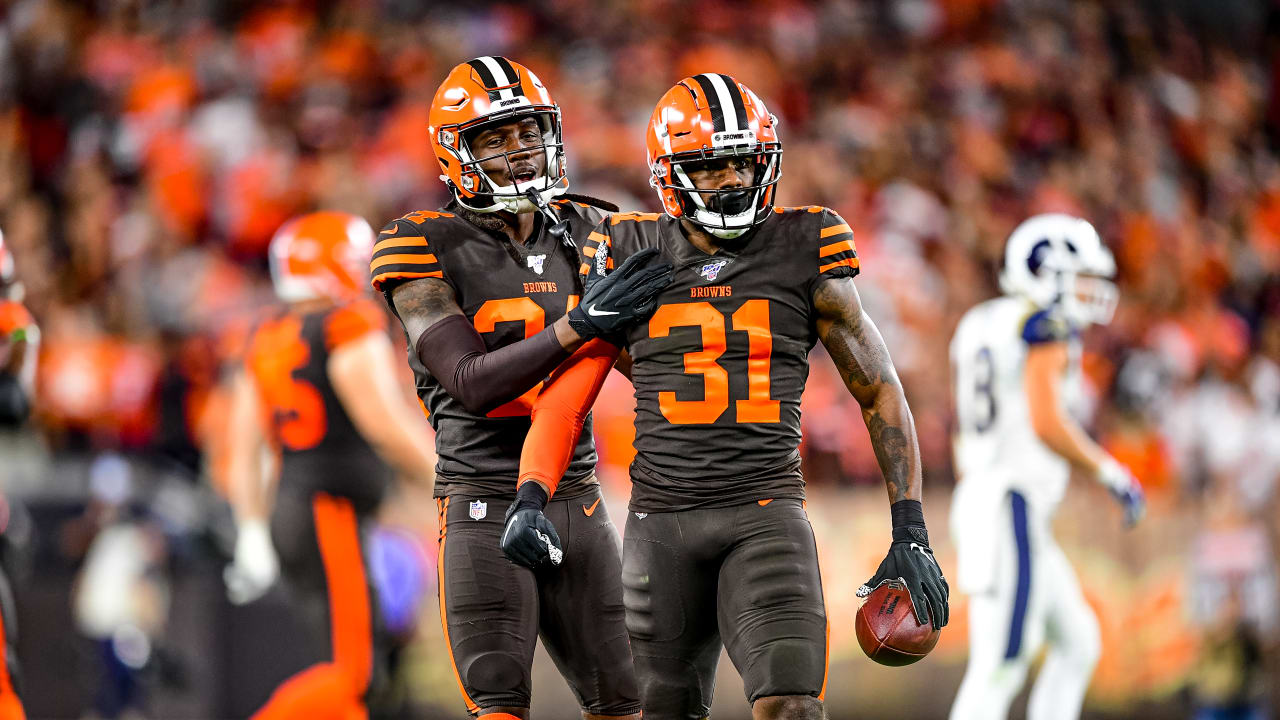 4. Demetrius Harris TD catch on third goal and goal
The Rams opened the second half with a statement that ended with Kupp pushing for a 10-6 lead and the Browns responded.
Cleveland first found the end of Nick Chub's 1-yard zone, but he was thwarted by an illegal call to replace Odell Beckham, Jr. The Browns need three more downs to find the end zone, but they did it in an exciting way, thanks to Mayfield's eyes and slender arm. The fourth defender snapped, turned the ball over to the side of the lace, faking a pass to Chub and firing a shot to tie Demetrius Harris for his first hit as a brown.
The result brought the Browns back from, 1
3 -10 and all, but it does not guarantee that we will come in a 60-minute ride.
5. Cooper Kupp TD Reception No.
Browns caught Goff on the Rams' subsequent drive but did not lead to take-off points, so Los Angeles regained possession with the same opportunity before him. The rams did not miss.
Goff developed eight games, a 72-meter drive in just 1:37, going up and breaking pieces in the process. It ended with a third pass down the road, this time with an excellent red-zone call from head coach Sean McVeigh, who sent a tight stack of trips to the right and pulled Kupp in withholding traffic. Browser security Jermaine Whitehead only had to try and chase him in vain, as Kopp grabbed a pass for his second score of the night to give Aries 17-13.
6. Capture by Justin Burris
That came when things looked bleak for the Browns, who slipped to 20-13 with less than four minutes played and the Rams near midfield. The third-and-third pass proved a little too aggressive, as it was diverted by intended receiver Robert Woods and intercepted by Juston Burris, who had just arrived requesting a waiver at the end of the week. Burris also had a place to run, but collided with Schobert and fell to the Browns 43.
From there the Browns designed the last drive, hoping to tie the game. They dropped out of the end zone, turning the ball over by catching a desperate fourth-down throw from LA 5.
Source link