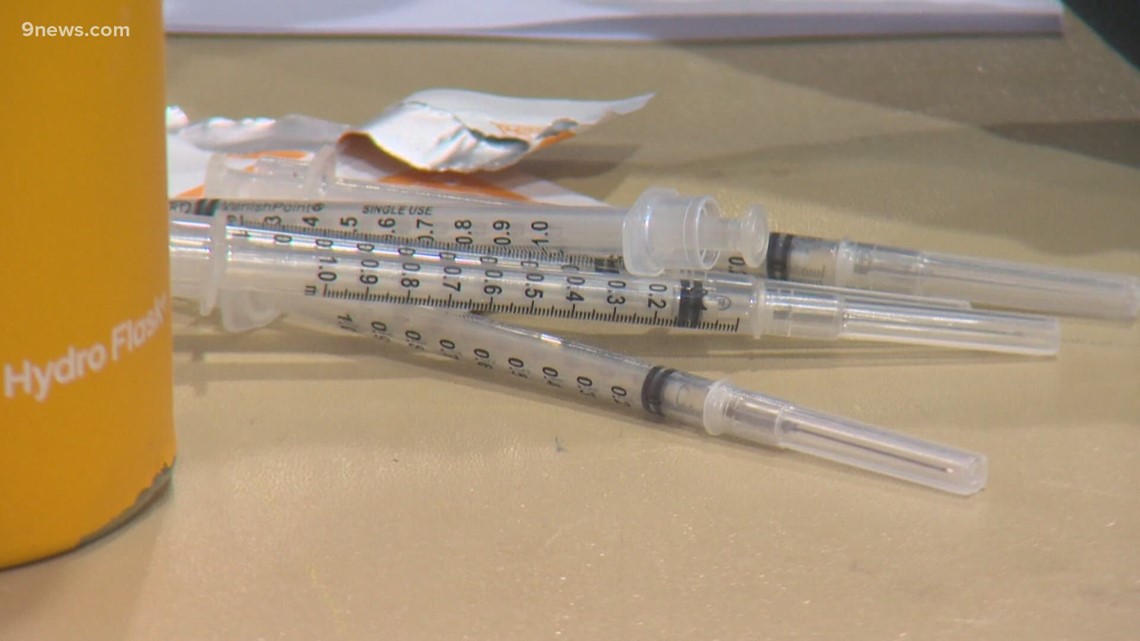 According to health officials, there is also a 90% reduction in cases.
DENVER – At least 70% of eligible residents in the city and county of Denver, including those aged 12 and over, have received at least one dose of the COVID-19 vaccine, according to health leaders.
"This is a great achievement for our city and a testament to the hard work of our residents, who continue to put the health and safety of themselves, their families and their community in front and in the center," said Mayor Michael B. Hancock in his release.
"As vaccination levels are rising and thanks to this hard work, we have been able to open our city responsibly and I call on all those who have not yet fired their shots to be able to cross this finish line."
;
> The video above talks about the importance of testing, even when the vaccination rate increases
Hospitalization has also dropped significantly, as less than 200 people are currently hospitalized with COVID-19 in the Denver subway area, the city said in a statement.
In addition, there is a 90% reduction in cases.
RELATED: COVID cases in Colorado, hospitalizations continue to fall
"I'm proud of the community in Denver to step up and get vaccinated," said Bob McDonald, executive director of the Department of Public Health and the Environment (DDPHE) in Denver. "It's been a long road, and we're grateful to our Denver Public Health partners and health workers across the region who have worked tirelessly to control the virus and get shot. We encourage all eligible people to get the vaccine as soon as possible. "
President Joe Biden had set a goal of administering at least one dose of COVID-19 to 70% of adults by July 4th. City leaders said they were pleased to meet the deadline at the local level.
RELATED: The United States is likely to miss a target of 70% partially vaccinated by July 4
Those who have not yet received the vaccine are encouraged to do so as soon as possible. Although there are still differences in vaccines among our populations, urban and Denver public health will continue to coordinate with the community, local, regional, and state partners to fill the gap and ensure a fair approach to vaccine distribution. For more information on vaccines and where to get them, visit denvergov.org/COVID-19.
Denver issued a new public health order on June 1, updating guidelines for personal coverage and capacity limits for major indoor events. Denver's new requirements will take effect by July 1. Click here for more information on the current public health order.
For those who are unvaccinated, public health experts still recommend wearing a face cover in closed public conditions, social distancing and avoiding large crowds. Click here for comprehensive guidelines for wearing masks from the state of Colorado.
SUGGESTED VIDEO: Covid-19 vaccine
Source link