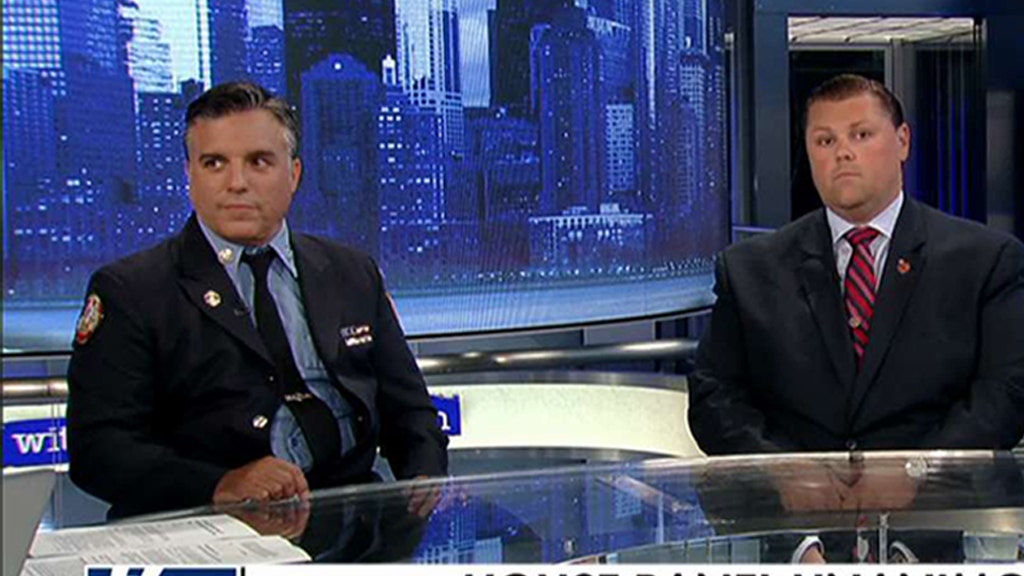 A firefighter who responded to the World Trade Center on September 9th repelled concerns about the fiscal impact of victim compensation. on "History" any worry about the budgetary implications is unfounded.
"The other thing we heard, unfortunately, yesterday was the amount in dollars – that we have a deficit of $ 22 trillion at that time, and we keep going" who pays? John Stuart played a congress over 9/11. can I just say is that this is where we want to plant the flag of fiscal constraints? Do we want to plant it on the hill of the victim's compensation fund? "Firefighter Patrick Heferrannan, who said Stewart" did a great job. "Licata added that the fear of fraud in the program was also unfounded
He pointed to his own father who worked in Lower Manhattan and was diagnosed with Several forms of cancer in the years after the terrorist attack FOX NEWS APP
Firefighter's father delayed filing in the fund, but faced a lot of safeguards against fraud during the application process
] "The hoops with which he had to jump , and deserved to check everything he has gone through. "So I think people who worry about fraud are misleading because it's so difficult You must have so many moving parts to make fraudulent claims . "
Source link