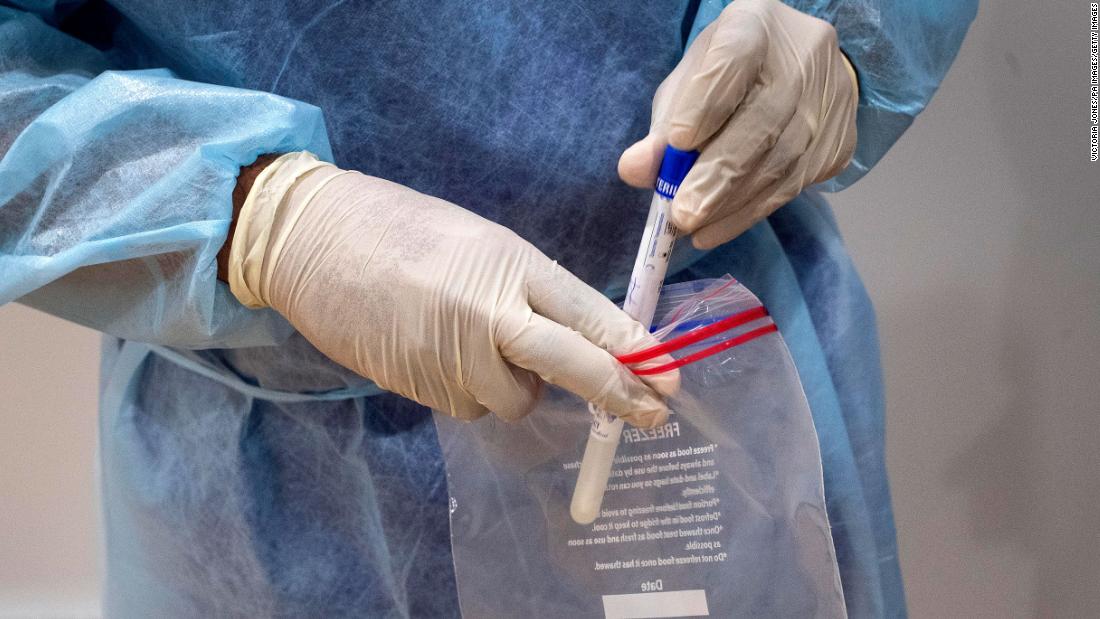 The tests will be introduced in hospitals, nursing homes and laboratories in the UK from next week.
"We are using the most innovative technologies available to deal with the coronavirus. Millions of new rapid tests for the coronavirus will provide on-site results in less than 90 minutes, helping us quickly break the transmission chain," Health Secretary Matt Hancock said in a statement.
Pandemic experts say it would be useful to distinguish between the various flu-like illnesses that spread during the winter months, and the rapid detection of any of them could help isolate patients and any treatment.
The department said the tests "will significantly increase pre-winter testing capacity by providing fast results that will help break down transmission chains quickly."
A test – performed by Nudgebox machines supplied by DnaNudge – will analyze DNA in nasal swabs and give a positive or negative result for Covid-19 in 90 minutes, the health ministry said.
The other – called the LamPORE test – will process swab and saliva samples to detect the presence of Covid-19 in 60 to 90 minutes. The government did not release full details on the accuracy of the tests, but said the LamPORE test had "the same sensitivity as the widely used PCR swab test."
Research has found that rapid testing and rapid reporting of results are needed for effective tracking of contacts.
In recent months, the global medical community has sought to achieve faster results to stop the outbreak of the epidemic.
Several manufacturers say they have developed technology that returns a quick test result – the Abbott ID NOW test used in the White House is faster than other tests, showing results within 13 minutes.
However, a May study found that tests often missed cases of the virus, with the authors of the NYU Langone Health study in New York commenting that the Abbott test was so inaccurate that it was "unacceptable" for use with their patients.
Source link