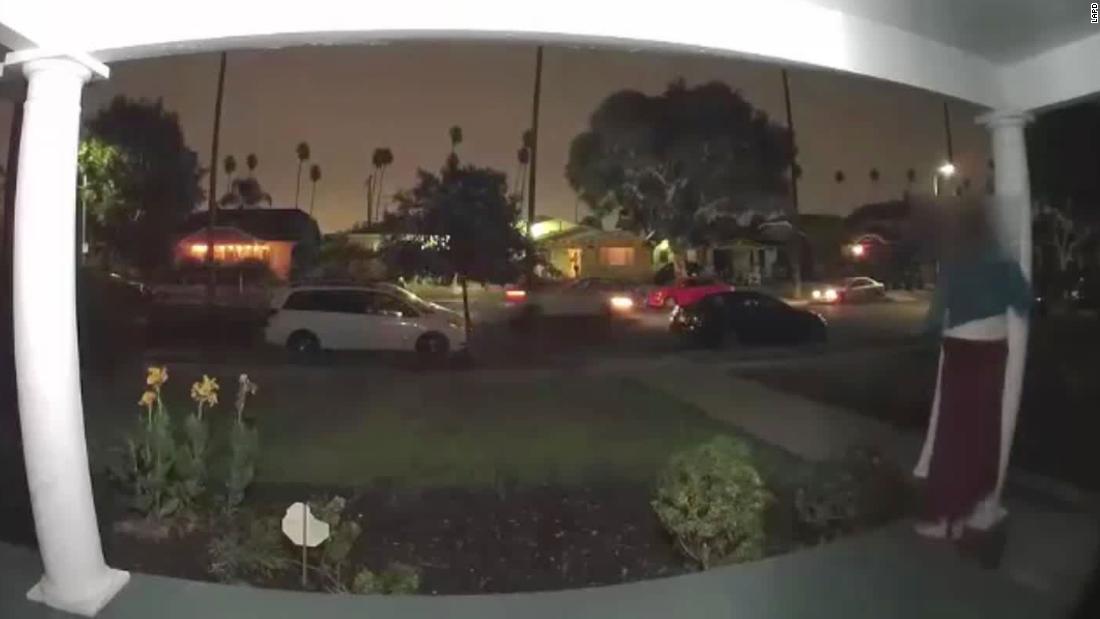 Witnesses in the Laimert Park neighborhood called Los Angeles police on Tuesday to hear about a woman who was screaming, according to a LAPD report.
"Help me", the woman's voice can be heard screaming in the footage, which shows only a dark street from the veranda. "Someone help me, please."
The car then crashed into and out of the frame.
Witnesses saw police say it could be a white four-door Toyota Prius with a plastic shell above the front passenger's speed with two people inside.
The driver, described as a man, was pulling his hair back at a woman with dark braided hair in the passenger seat while screaming, a witness reported to LAPD.
The driver was heard yelling, "I'm sorry, I'm sorry," police said.
"If you have seen or have any information about the identity of the female or male in the video, please contact Southwest Area Detectors at 21
3- 485-2197, "police said.
Source link