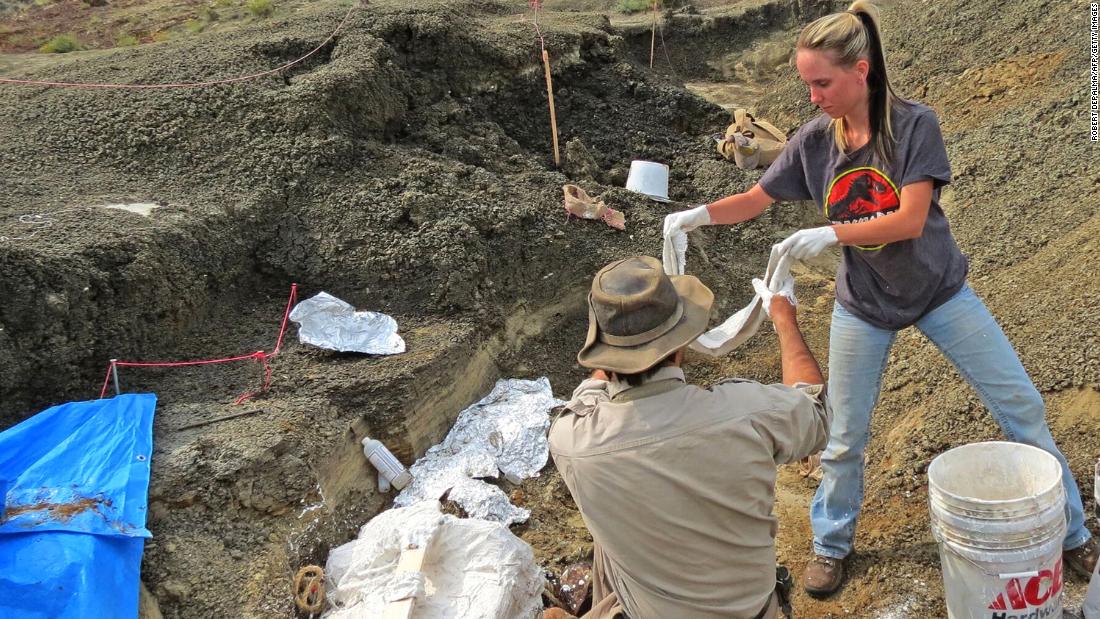 The team of paleontologists from the University of Kansas and the University of Manchester found the "motherlodge of exquisitely preserved animal and fish fossils" in North Dakota, according to a study published Monday.
The impact of the asteroid, which created the Chicxulub crater beneath the Mexican Yucatan Peninsula, was one of the most destructive events in Earth's history, extinguishing 75% of the planet's animal and plant species. including massive tsunami-like surges and "ejecta" – torrents of rocks, like fine sand and small glass beads – the report said.
"A tsunami would have taken at least 17 or more hours to reach the site from the but seismic waves ̵
1; and a subsequent surge – would have reached it in ten minutes, "said Robert DePalma, lead author's report.
At the Fossil Site – Tanis in North Dakota's Hell Creek Formation – the surge left "a tangled mass of freshwater fish, terrestrial vertebrates, trees, branches, logs, marine ammonites and other marine creatures," DePalma, a student from the University of Kansas, said.
"No other site has a record like that," said DePalma. "And this particular event is tied directly to all of us – to every mammal on Earth, in fact. Because this is basically where we inherited the planet, it was not the same after that impact. planet of dinosaurs. "