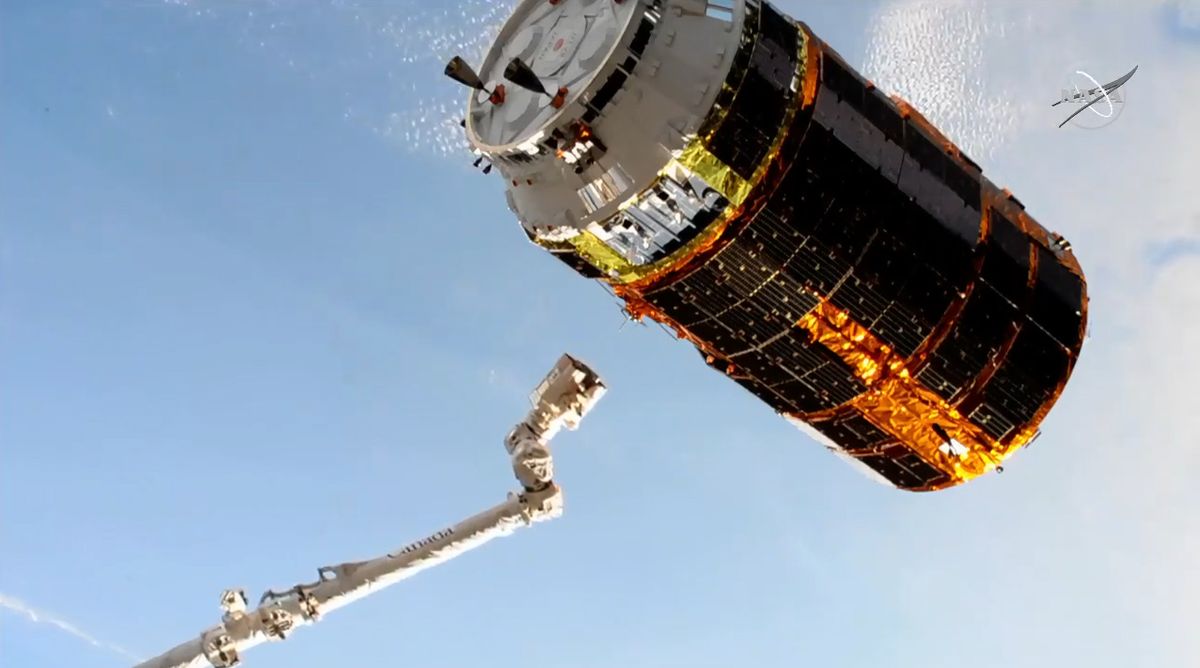 An unmanned Japanese cargo ship left the International Space Station on Friday (November 1st), completing its monthly delivery mission as a new US shipping ship prepares for launch over the weekend.
Spacecraft astronauts use a robotic arm to release a cargo ship called the HTV-8 from the station at 1:21 am EDT (1713 GMT) while the two spacecraft sail 420 miles above the Pacific Ocean, just west off the coast of California.
"Missing but not forgotten", NASA station astronaut Christina Koch, who controlled the arm during the release of HTV-8, wrote on Twitter later . "Watching the cargo ship, HTV departs @Space_Station today and remembers the intricate robotic arm dance that marks the beginning of his stay."
Video: Watch HTV-8 leave the space station!
Photos: Japan's space shuttle robot of Japan International Space Station on November 1

, 2019 " class="expandable lazy-image lazy-image-loading lazyload optional-image" onerror="if(this.src && this.src.indexOf('missing-image.svg') !== -1){return true;};this.parentNode.replaceChild(window.missingImage(),this)" sizes="auto" data-normal="https://vanilla.futurecdn.net/space/media/img/missing-image.svg" data-src="https://cdn.mos.cms.futurecdn.net/sDUXySJ3XrgYwnmvnWKwKY-320-80.jpg" data-srcset="https://cdn.mos.cms.futurecdn.net/sDUXySJ3XrgYwnmvnWKwKY-320-80.jpg 320w, https://cdn.mos.cms.futurecdn.net/sDUXySJ3XrgYwnmvnWKwKY-650-80.jpg 650w" data-sizes="auto" data-original-mos="https://cdn.mos.cms.futurecdn.net/sDUXySJ3XrgYwnmvnWKwKY.jpg" data-pin-media="https://cdn.mos.cms.futurecdn.net/sDUXySJ3XrgYwnmvnWKwKY.jpg"/>