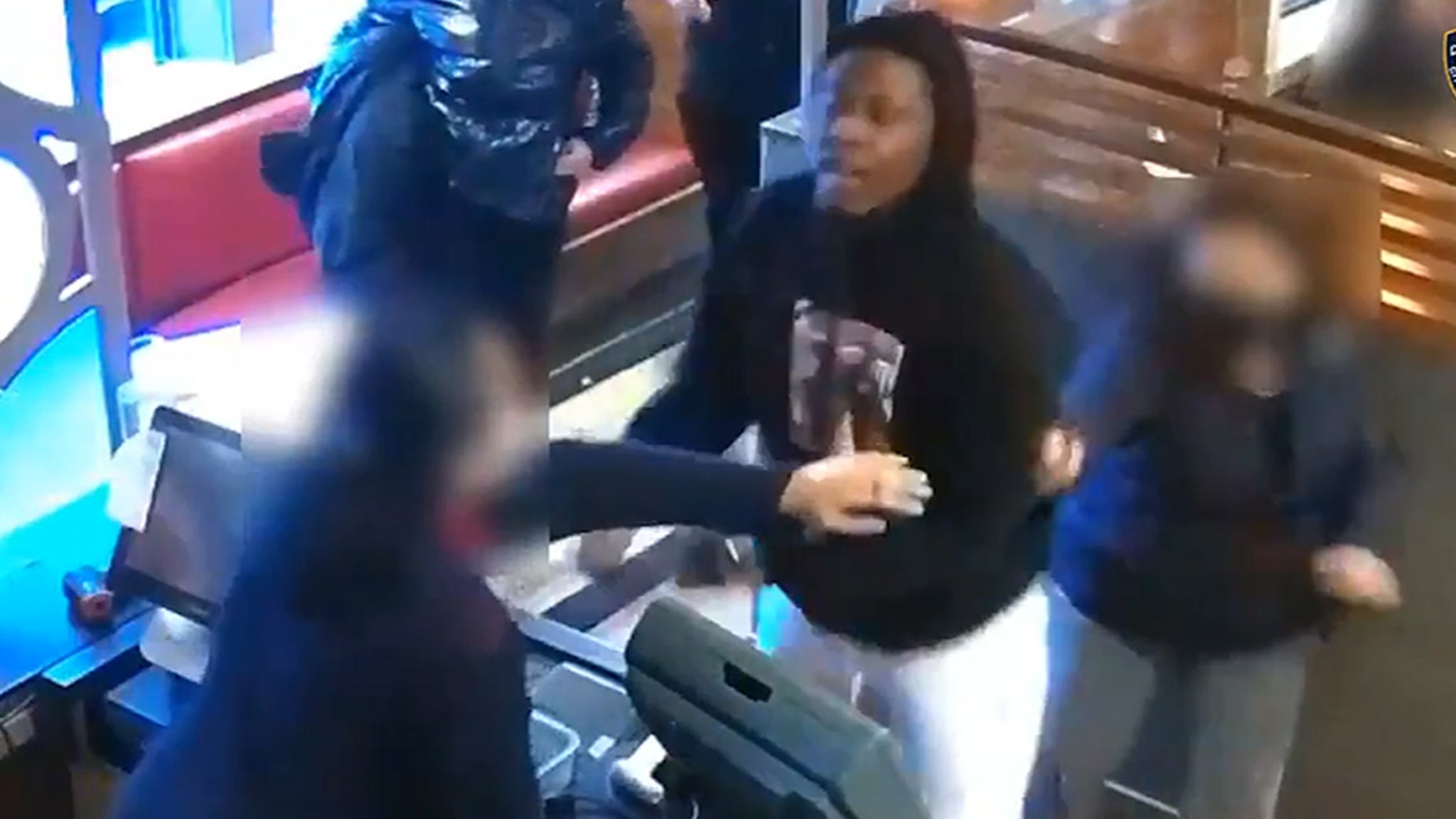 A person who wanted to lie in the IHOP without a face would not answer "no mask, no service" – because the cops say he went to the city staff with a knife.
Law enforcement sources told TMZ … this wild incident happened on Tuesday in Queens, where surveillance videos filmed the horrifying scene. At first you see the client in the waiting room with another person – although we are told that there are at least 3 men who have gathered together.
An employee seems to be telling him to disguise himself, which seems to anger him. He gets up to argue and seems to leave the building – but when the entire crew returns, he is much more excited.
The video shows the boy claiming to have refused to put a mask back on IHOP and charge past a table and other waiting customers … apparently trying to reach someone outside the camera.
As he tries to reach this man, the man reaches out and grabs something from his friend – cops say it's a knife – and then chases some workers through the restaurant. Towards the end of the video, he actually swings at someone before booking.
According to our sources, the man swung at a 40-year-old employee and cut off her arm, which required stitches.
As for the boy here … we were told that he and his friends had made a clean escape, but the cops were hunting.
Source link