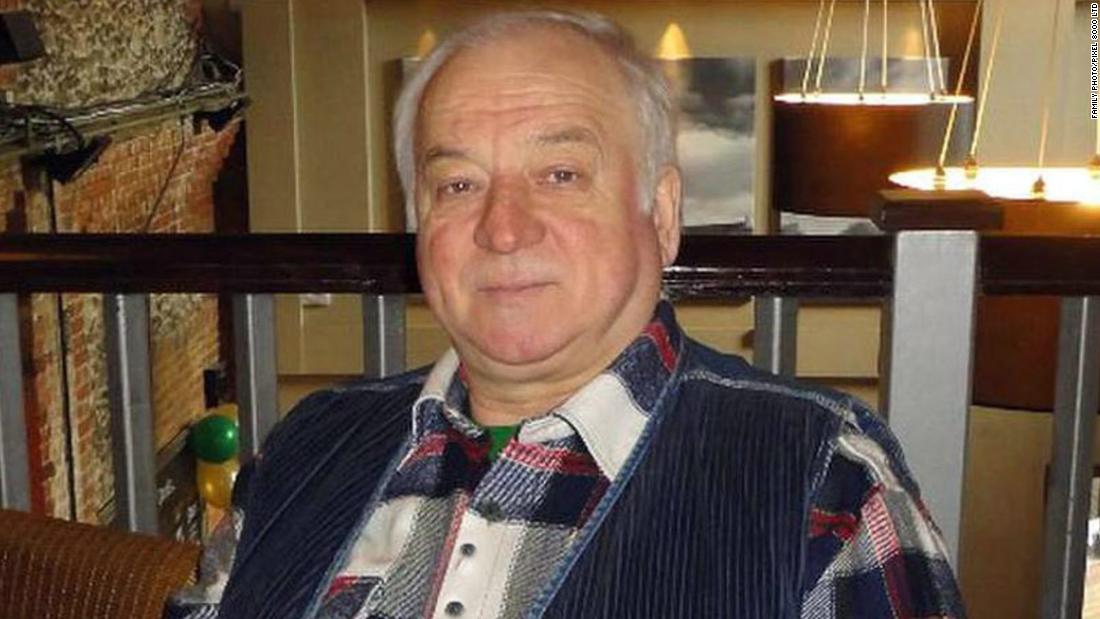 Bellingcat argues that a man traveling under the pseudonym Sergey Viatcheslavovic Fedotov – the name he claims to have been assigned by the Russian military intelligence unit to GRU, arrived in the UK from Moscow on March 2, 2018
Bellingcat says he was traveling the same day as two other agents, whose real names were Anatoly Chepga and Alexander Mishkin. All three had return tickets to leave Britain on March 4, the day when former Russian double agent Sergei Scripal and his daughter Julia were poisoned. Fedotov jumped his flight, claimed Beling, and returned to Moscow via Rome.
The man, known as Fedotov, was born in Kazakhstan in 1973 and is married to an elderly daughter. He reportedly attended the elite military diplomatic academy of Russia, and probably will now be a senior GRU officer, considering his assignments and years of service, Bellingcat says, although the group can not establish its current status within the GRU . CNN failed to reach Fedotov for comment.
Cross-checking multiple records of travel records provided by whistleblowers, including flight reservations and border crossing points, shows that information on Bellingcat shows that Fedotov spent six days in the UK at the end of March 201
6. It is just over three months before the country holds a referendum on It is believed that he returned to London for a four-day visit on July 14, says Bellingcat – less than a month after Brexit's vote.
The data that CNN sees also show that Fedotov made two trips to Barcelona: One in November 2016 and another between 29 September and 9 October 2017, during Spain's Campania Independence Referendum [19659006] Former Russian double agent Sergei Scripal and his daughter Julia were poisoned in the English city of Salisbury in March 2018. The two survived the attack. " data-src-mini="//cdn.cnn.com/cnnnext/dam/assets/180412092323-sergei-skripal-file-small-169.jpg" data-src-xsmall="//cdn.cnn.com/cnnnext/dam/assets/180412092323-sergei-skripal-file-medium-plus-169.jpg" data-src-small="http://cdn.cnn.com/cnnnext/dam/assets/180412092323-sergei-skripal-file-large-169.jpg" data-src-medium="//cdn.cnn.com/cnnnext/dam/assets/180412092323-sergei-skripal-file-exlarge-169.jpg" data-src-large="//cdn.cnn.com/cnnnext/dam/assets/180412092323-sergei-skripal-file-super-169.jpg" data-src-full16x9="//cdn.cnn.com/cnnnext/dam/assets/180412092323-sergei-skripal-file-full-169.jpg" data-src-mini1x1="//cdn.cnn.com/cnnnext/dam/assets/180412092323-sergei-skripal-file-small-11.jpg" data-demand-load="not-loaded" data-eq-pts="mini: 0, xsmall: 221, small: 308, medium: 461, large: 781″ src="data:image/gif;base64,R0lGODlhEAAJAJEAAAAAAP///////wAAACH5BAEAAAIALAAAAAAQAAkAAAIKlI+py+0Po5yUFQA7″/>