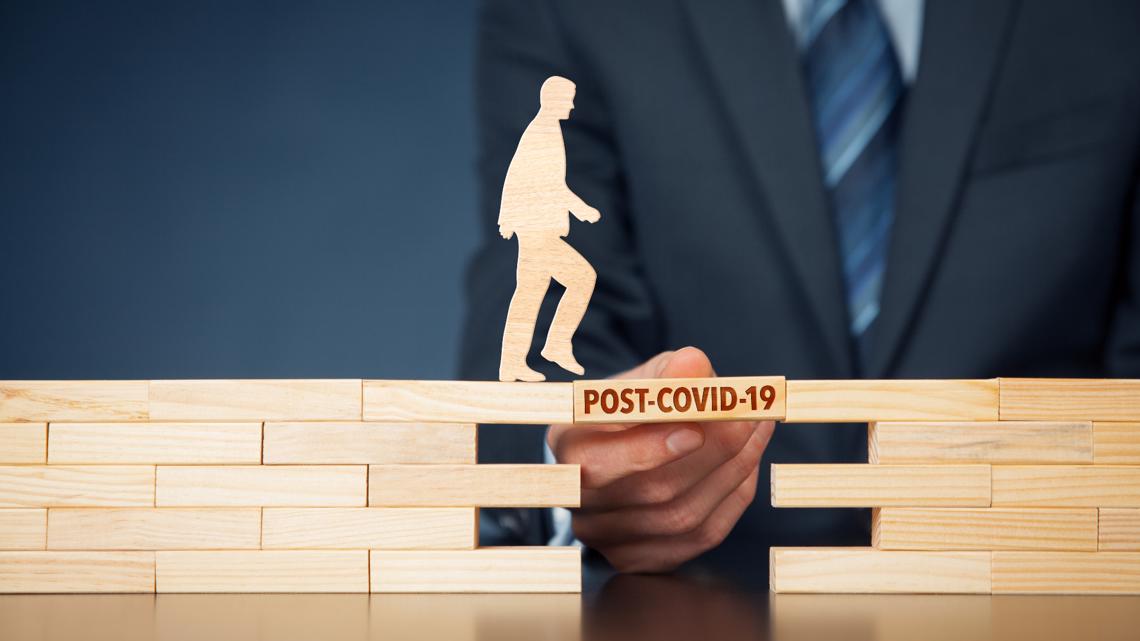 OSU professor Christopher Nichols' research on the 1918 flu pandemic has attracted a great deal of attention as people wonder what life will look like after COVID-19.
ORGON, USA – Both health experts and historians say the "end" of the COVID-19 pandemic will not be the finish line. Some changes and impacts will be felt by generations.
Christopher Nichols, an associate professor at Oregon State University, has done a lot of research into the 1918 flu pandemic, which killed at least 50 million people worldwide and about 675,000 in the United States.
He said that since the beginning of the COVID-1
9 pandemic, his work had won much attention for the lessons 1918 could teach.
"How do we know our present moment, how do we grab something like that?" Nichols described.
Both pandemics involve similar prevention strategies, such as closure, distancing, and mask policies.
However, without a healthy health infrastructure and media, people in 1918 did not know why so many died.
"People wouldn't help their neighbors in some communities," Nichols said. "They're really overwhelmed by the fear of the flu."
Misinformation was also a problem, as some publications speculated on how the flu virus spread.
"One newspaper said … from the phone, so people avoided making phone calls," Nichols explained.
RELATED: 107-year-old Oregon native remembers how Spanish flu affected his family
However, he said that the political division observed during COVID-19 was much less present.
"There really was no flu policy in 1918," Nichols said. "And it wasn't a deliberate disinformation campaign the way we've seen immortalization on social media. It's really different, really insidious. And there's no historical precedent to help us deal with that, except that we have to keep we are talking about it. "
Since the 1918 pandemic, health has never been the same. Variants of the virus continue.
"This caused the seasonal flu as we know it … It's almost exactly what will happen to COVID," Nichols said. "[What's different now], the capacity to increase vaccines, which we have done incredibly, the fastest in world history. "
He said the post-COVID era is likely to see similar cultural trends as the 1920s: renewed joy and appreciation for events and gatherings that have been held back. The 1920s saw a renaissance of the community of music, dance, film and sporting events.
The same decade served as a warning, Nichols said.
"We can also see the downside – xenophobia, alienation, fragmented and fragmented politics."
This includes the rise of the Ku Klux Klan in national politics.
One of the factors in the American trend of xenophobia at the time was the labeling of "Spanish flu," which suggests that some people are the source or more susceptible to the disease. Nichols said he was comparing anti-Asian sentiment today to COVID.
"Pejoratives expressed for being 'Chinese flu'.
For many countries, including Germany and Canada, the 1918 pandemic was a turning point in health care reform, shifting to more universal models.
"The United States has largely not created federal structures to deal with health care or the next pandemic, so this will be a question that people need to ask in order to move forward."
He said many companies were likely to change marketing tactics to serve the newly discovered priorities of people after COVID, similar to advertisers in the 1920s.
"Trying to live your life as fully as possible and you have to believe that part of it comes from the pandemic experience."
RELATED: When life after the pandemic begins to unfold, some experience fear
Source link