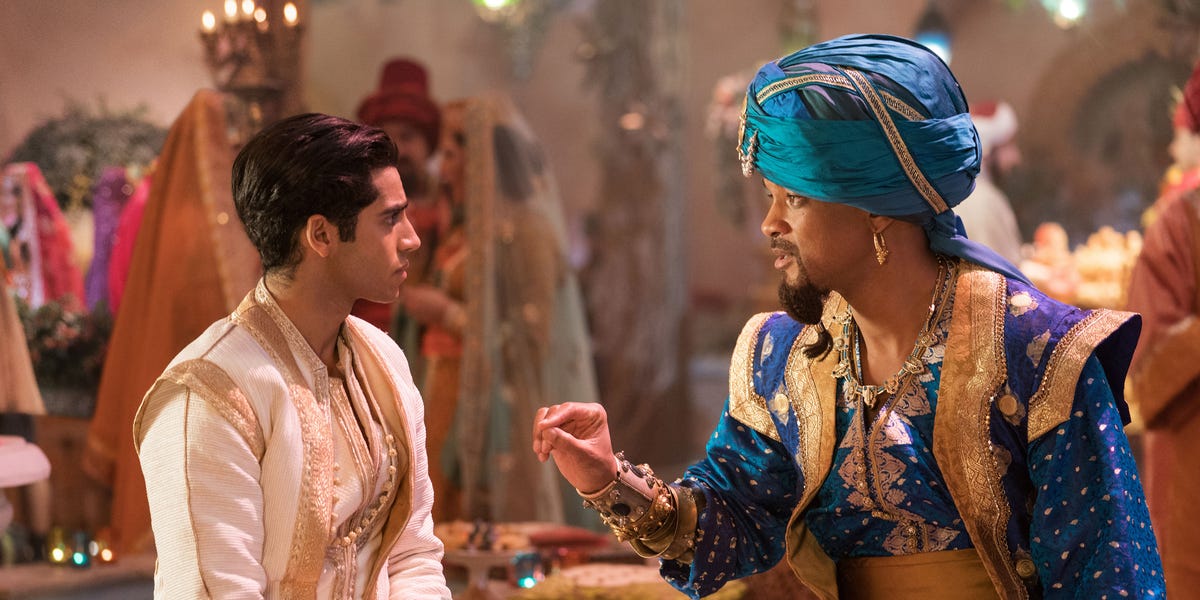 Of all the latest remakes of Disney live, it feels like Aladdin is one who is most attentive.
There are reverse traces of the lack of blue genius in the first images (and then what he actually looked like), the recruitment of a white actor into a new role, and even the arrangement of Prince Ali.
But is Guy Ritchie ruined our childhood by dare to redo Aladdin ? No, not the least. Although the remake is not enough to feel like A New New World, it is still a splendid and pleasant storytelling.
And yes, Will Smith's Genie is good. Aladdin focuses on Mena Massoud, who falls in love with Princess Jasmine (Naomi Scott) when they face the streets of Agrabach. The only problem is that Jasmine has to marry a prince, but fortunately for Aladdin, he is deceived by Marwan Kenzari's wicked chief advisor to find a magic lamp that contains Will Smith's genius,
Can Aladdin keep him in the place of Jafar and win the heart of Jasmine?