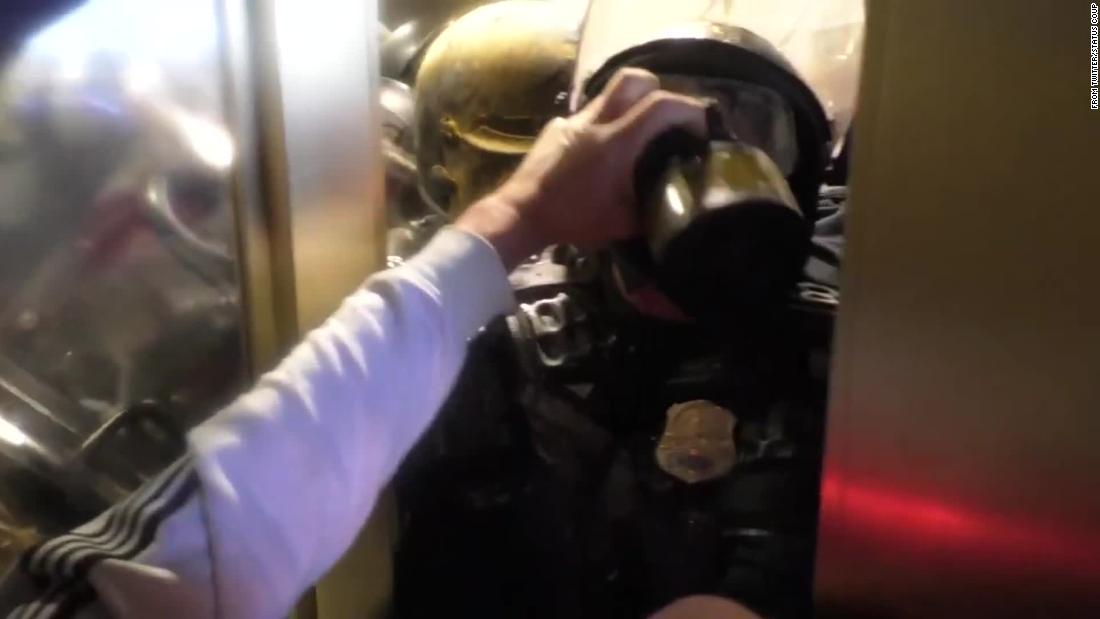 During the confrontation, recorded on video from the Status Coup checkpoint, an officer was squeezed between the neck and the tables of people.
At least one man tried to tear off the officer's mask while he was wedged in as he screamed in agony.
The video was passed on to the rebels, who chanted, "Paradise, ho! Hi, ho!" while pressing further into the input.
The officer returns to the frame of the video, sitting in the same position, now without masks and bleeding, screaming for help. During the fight, a voice is heard shouting, "Let him back, let him go!"
;
Eventually, the officer managed to free himself from the door. He appeared to answer in the affirmative when asked if he was okay. The officer's condition is unknown.
CNN spoke with the person who shot the video, John Farina, who noted that the clash between the police and the rebels was constant.
"There was no conversation with them," Farina said of the unrest. "They would go in there, no matter what bothered them."
"Nothing really stunned them," Farina said. "They just kept going in and out. They said, 'We need new patriots.'
Farina said police eventually pushed the rebels away.
Five people were killed in a Capitol raid on Wednesday, including Capitol Police Officer Brian Siknick.