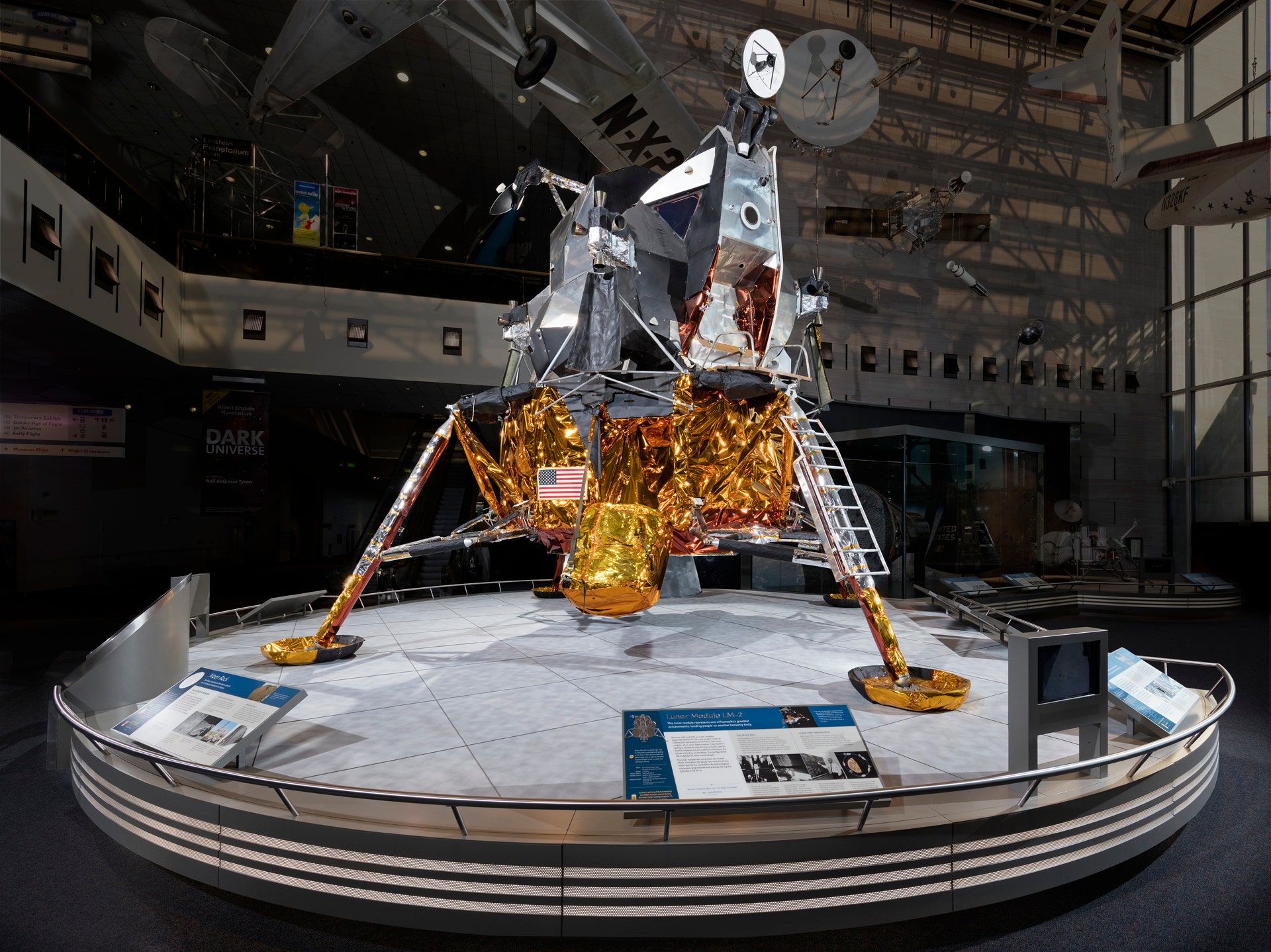 On July 20, 1969, Neil Armstrong stepped in from the Orel Lun Module and made his "giant leap for humanity." To commemorate the 50th anniversary of Apollo 11's landing, the Smithsonian National Air and Space Museum presents hosts of stunning artifacts from the epic mission.
"Beginning on July 16, we will display the display of Neil Armstrong's suit and we have many events planned for the National Mall and the museum throughout the week." Dr. Teasel Muir-Harmony, Smithsonian Space Department curator, told Fox News.
A lunar module used to test the Apollo 11 program is among the many artifacts of the Smithsonian mission in Washington. the artifact really visualizes people and gives them the sense of some innovative technological development that was needed to go to the moon, "says Muir-Harmony. "In our collection was Lunar Module-2. This was the second lunar module that had to do Earth orbit tests, but the Lunar Module-1
did a good job, so they were redirected to ground tests.
50 YEARS AFTER APOLLO 11, NYLE ARMSTRONG SONS DESCRIBE THE DAY WHICH WILL FILL IN THE MOON
After Apollo 11, the module was donated to Smithsonian, who modified the vehicle to resemble of the lunar module "Orel" carrying Neil Armstrong and Buzz Aldrin