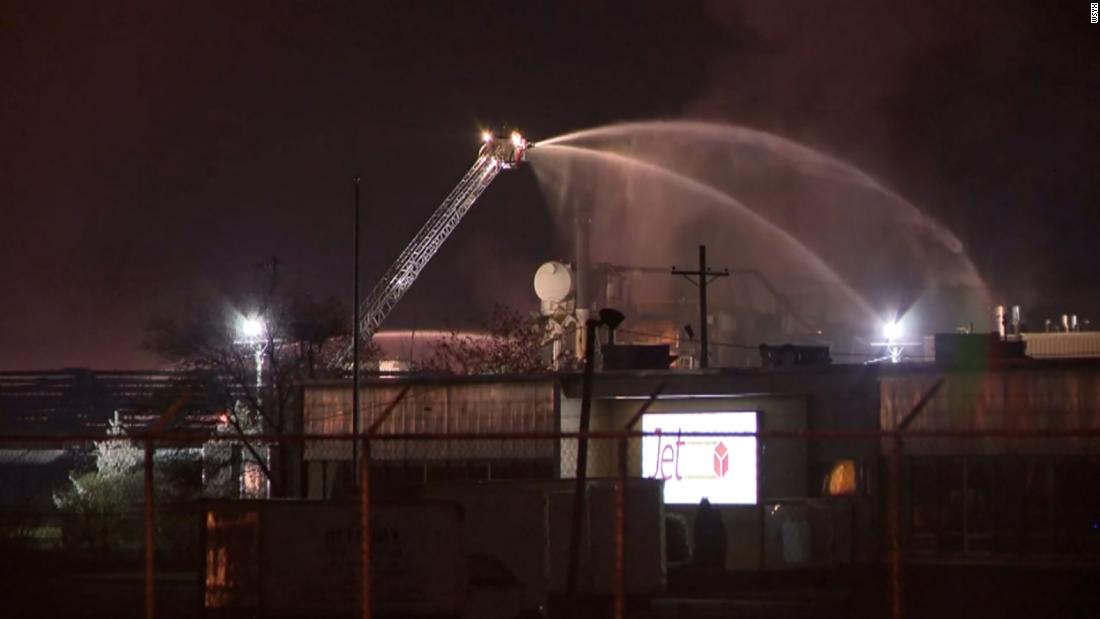 Firefighters who responded to reports of the blast shortly after midnight were greeted by five officers who evacuated the building, who were transported to hospitals in stable condition, Columbus Assistant Public Information Officer Rebecca Diem said on Thursday.
Two people who were locked in the building were removed and transported in critical condition to Ohio State University Hospital, Diem said.
Authorities looking for staff at the facility found that one person had disappeared and, after a "thorough search of the building," said "that person has not yet been found."
The cause of the explosion and the fire, which brought more than 1
00 firefighters to the scene, is under investigation.
Diehm added that local businesses nearby were closed for the evening and no housing evacuations were needed.
This evolving story will be updated.
Source link