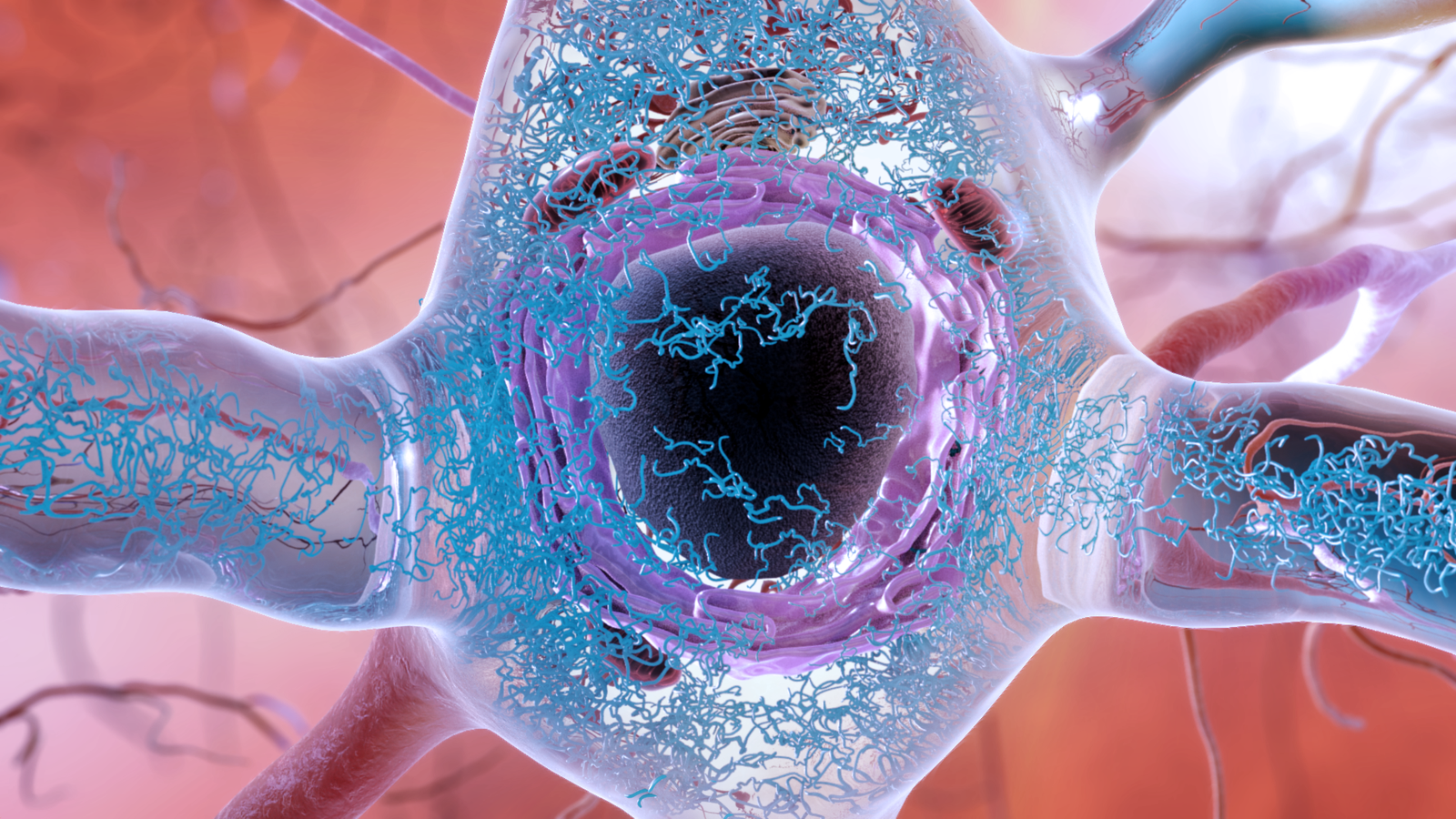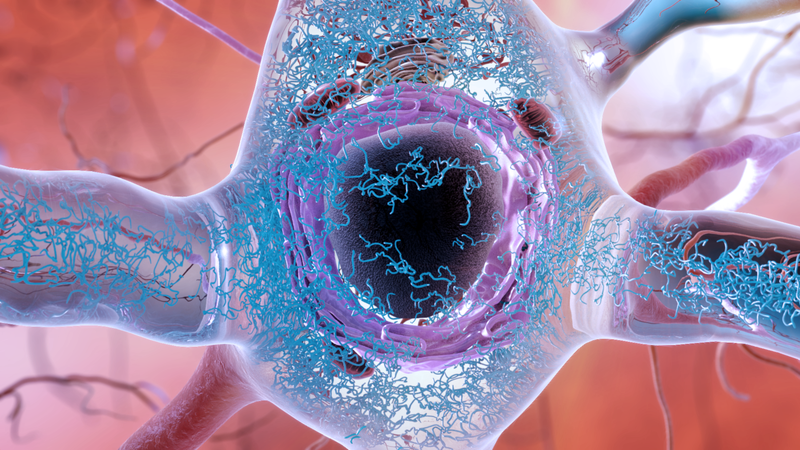 with disappointment. Just last week, another drug failed Phase 3 clinical trial, continuing the 15-year loss as Alzheimer's treatment was approved by the Food and Drug Administration. But this week, a team of scientists said they found early evidence – in mice – that an existing class of drugs might attack Alzheimer's and similar diseases from a different angle than previous failed attempts.
The question of the causes of Alzheimer's disease is without simple answers. We know that two proteins naturally produced in the brain – beta amyloid and tau – are inextricably linked to neurological disorder. In a person with full Alzheimer's power, abnormal lumps of both proteins, called plaques and fractures, form and expose the brain (plaques are most often found in the space between nerve cells, while the bonds are formed mostly in the nerve cells). But we do not know whether either, or both, or none of these structures are primarily responsible for the progressive, ultimately fatal brain damage seen with Alzheimer's disease.
The most widely accepted theory of the disorder is that beta amyloid is a bad guy, partly because plaques appear to appear before tau tangles. Scientists and pharmaceutical companies have therefore been hoping for drugs that can destroy these plaques or prevent their accumulation in the brain. Experience with the study of these anti-amyloid drugs, however, failed to significantly improve the symptoms of humans or slow the progression of the disease. Often the failure of the drug becomes clear on the final line of testing people.
This drug goes on for a different purpose than most of these high profile studies. But maybe even the protein in the end is not the right target. It seems that Aducanumab is better in plaque clearance than previous drugs and has been tested in patients with the earliest clinical stages of Alzheimer's disease – two factors that should increase the chances of success. These failures again prompted the scientific community to rethink or even shift focus and resources entirely from the amyloid hypothesis of Alzheimer's disease, as it is called.
Researchers behind this study, published Wednesday in Science Translational Medicine, have been pursuing one of these alternative ways for years.
Their research, led by Kenneth Kosick, a neurologist at the University of California, Santa Barbara, focused on Tau as the main driver of Alzheimer's disease, not amyloid. While tau tangles appear later in the development of the disorder, some studies have shown that abnormal tau spreading correlates better with the apparent progression of amyloid disease (as opposed to plaques being found in the brains of people without visible dementia) . ). And we already know there are other neurological disorders such as fronto-temporal dementia, which are almost certainly driven by tau tangles. Many people with fronto-temporal dementia have also inherited genetic mutations associated with tau production, which significantly increases the risk of tangled teeth. "In Alzheimer's you can discuss where the problem is, but in these cases there is no doubt about Kozik and his team made a discovery. They claim they have never discovered an unprecedented regulatory pathway in cells that can cause degradation of healthy tau. This pathway appears to work through a protein called Rhes, which belongs to a larger family of proteins called Ras. The Ras family is regulated by an enzyme called farnesyltransferase. And as luck would have, there are already drugs known to inhibit farnesyltransferase (FTIs). These FTIs were originally developed as anticancer drugs because the mutant Ras protein is also common in tumors, some even reach human testing. But although they were considered safe enough for humans, they were not approved for cancer treatment. But Kosick and his team claim that FTIs can be redirected to treat tau-related brain disorders, including Alzheimer's.
So far, their early work in mice and human neurons (raised from stem cells of humans with genetic) fronto-temporal dementia seems to resist their educated preconceptions. When they gave an FTI called lonafarnib to mice bred in the form of fronto-temporal dementia, progression of the symptoms of dementia slowed significantly. Brains of treated mice also have less abnormal tau and inflammation than control mice. And in a petri dish, damaged human neurons were better able to produce healthy tau after being exposed to lonafarnib.
Of course, this would not be the first time studies on animals gave a glimpse of hope for a potential new treatment for dementia. But Cosick noted that one of the benefits of Lonafarnib, unlike other experimental drugs, is that it is already well researched.
"This is a medicine that is safe for people. This means that it can be redirected to use in individuals who get tangle-related diseases, "said Kosick. When making human experiments, they should be done with people with very mild illness or even before they show symptoms. And I think this should be one of the next steps. "Despite this optimism, Kosic's team faced some barriers to further drug research. Lonafarnib is also being studied for its use in the treatment of rare fast-onset progressions with promising clinical trials that are likely to pave the way for its approval by the FDA. But Cosic says drugmakers, Eiger BioPharmaceuticals, have refused to provide more of their team's drug to continue human research. If lonafarnib can not be used anymore, he adds, his team will have to find other candidates for the FTI.
Aside from logistics, Kosic is aware of the latest gloomy incidents in finding new treatments for neurological diseases such as Alzheimer's disease. But he hopes that he and others will continue to learn from mistakes in this area in conducting their own research.
"This drug goes for a different purpose than most of these trials. But maybe even tau protein can not ultimately be the right target. Perhaps we should also look at other aspects of the disease, such as inflammation, "he said.
Despite his own theory, Kosic does not support the idea of ​​complete amyloid diversion, but rather to be cleverer on how to conduct Alzheimer's research as a whole and to pursue many potential treatments that are strongly supported from fundamental research. "The lessons we have to learn from these trials are not to close an aspect of the disease study, but to rethink in the first place how we approach these clinical trials," said Kosick. "I am also a clinician, and I understand that when you have a patient who asks you something, just something that can help, the temptation is very strong to try something. But so many of these trials are "Hi Maria". What we really need, more than anything else, is a deeper understanding of the cell biology that is at the root of this disease. "
Source link