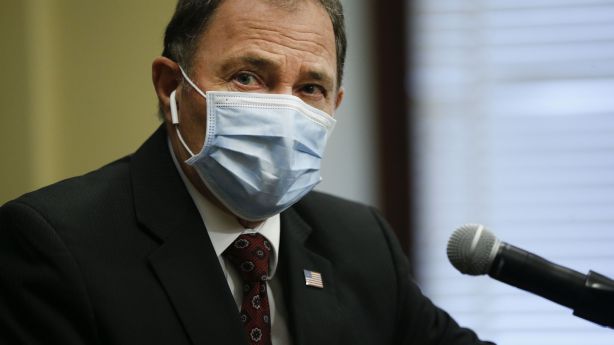 SALT LAKE CITY – The number of COVID-19 cases in Utah increased by 1,837 on Thursday, with 10 more deaths reported, according to the Utah Department of Health.
The moving seven-day number of positive cases per day is now 1,578, according to the health department. The positive test rate per day for this time period is 18.1%.
Thursday's total gave Utah a total of 110,640 confirmed cases with a total of 317 hospitalizations and 598 deaths from the disease.
Governor Gary Herbert and Utah health officials are discussing the current coronavirus situation in the state at a Utah Department of Health press conference that began shortly after 11:30 a.m.
Watch the live stream below.
This story will be updated.
Last 7 days:
Wednesday: Health Association calls for tougher measures for COVID-19 in Utah such as 10 deaths, 1,575 new cases
Tuesday: Another 1,145 COVID-19 cases, 4 deaths were reported in Utah on Tuesday
Monday: Another 1,201 cases of COVID-19, 2 deaths reported in Utah on Monday
Sunday: Health Department Reports 1,765 New COVID-19 Cases, 4 Deaths Sunday in Utah
Saturday: After record high level, health department reports 1,608 new cases of coronavirus on Saturday
Friday: Another new record as Utah reports another 1,960 COVID-19 cases, 4 deaths on Friday
Thursday: "I don't know what to do anymore": Utah officials share terrible words as state sees record 1543 new COVID-19 cases
×
Related links
More stories that may interest you
Source link