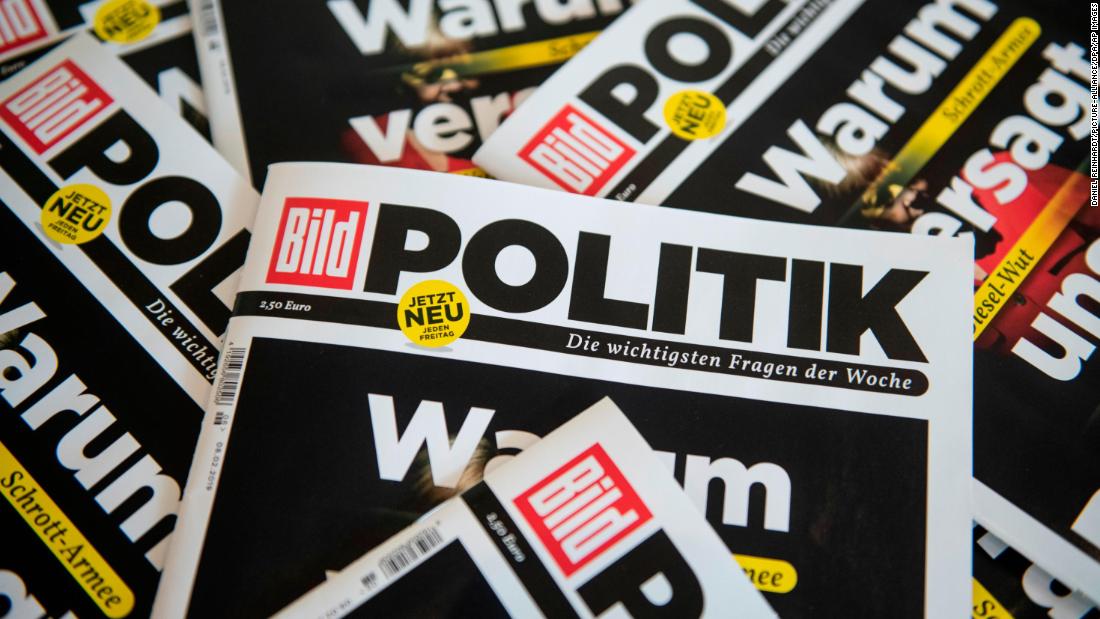 KKR
KKR
) on Wednesday offered investors in Axel Springer € 63 ($ 71.40) per share in a deal that has support from the company's largest shareholder, Friede Springer, Mathias Doepfner
The offer is worth the Berlin-based company at € 6.8 billion ($ 7.7 billion).
Axel Springer, who owns a range of publications, including the top German tabloid newspaper Bild and the Business Insider website, has been under intense pressure from investors in recent months.
The publisher said Wednesday that it expects revenue for the current financial year to decline in the low single-digit percentage range. It also expects profits to drop over the previous year.
Springer, the widow of founder Axel Springer and the owner of 42% of the company, said in a statement that partnership with KKR would allow for new investments
"Our journalistic principles and our corporate culture remain the foundation on which we build and in which we trust, "she said. "KKR would be a good partner who sees it the same way."
Axel Springer also runs a 50-50 joint venture that publishes the European edition of Politico
Source link