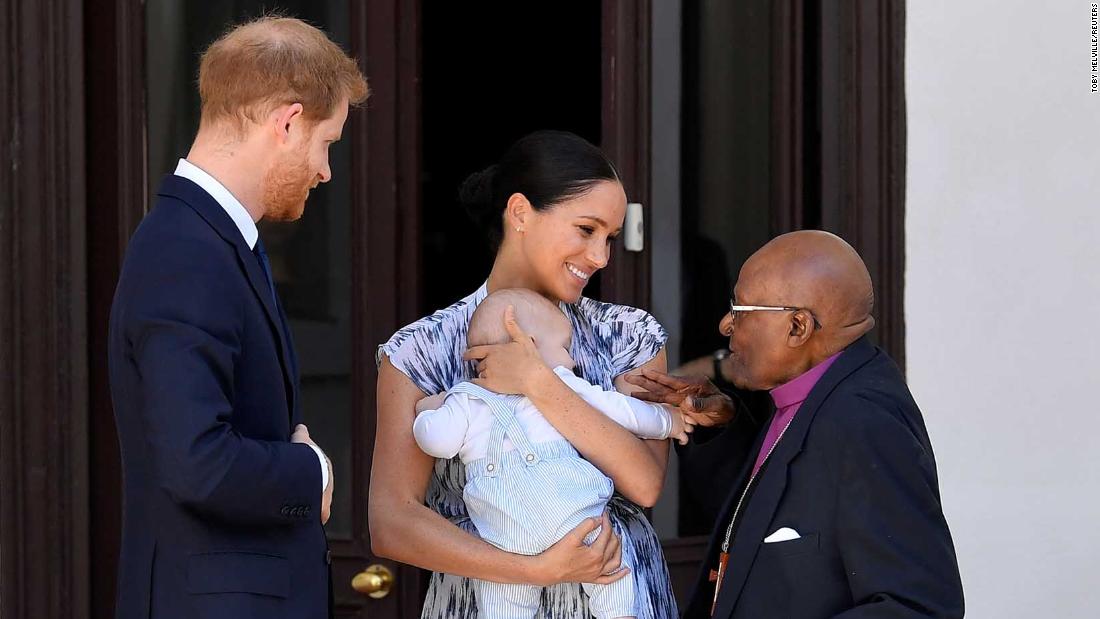 Little Archie was the star of the show when on Wednesday Sussexes met with Archbishop Emerit Desmond Tutu.
Inside, the group sat around a coffee table with an impressive breakfast display.
The group shared a laugh about the number of cameras being worn to get photos of the young king. PA Media reports that Harry said he was "used to it".
"He's an old soul," Megan said of four-month-old Archie.
Tutu-Gksashe joked: "You like the ladies" of the baby and added: "He will be the lady's man." "
During the meeting – which lasted about half an hour – PA Media Tutu's announcements stated that he was" excited "by the" rare privilege and honor "to meet young British pianos.
Wednesday was not the first time when Prince Harry met the 87-year-old Archbishop in retirement.
In 2015, he presented the Honorary Satellite Honorary Member of the Order of Honor on behalf of the Queen, in recognition of his services to the British Communities and International Peace and Reconciliation.
Tutu, the first black archie iskop Cape Town, won the Nobel Peace Prize in 1984 for his efforts to end apartheid. [19659013]
Source link