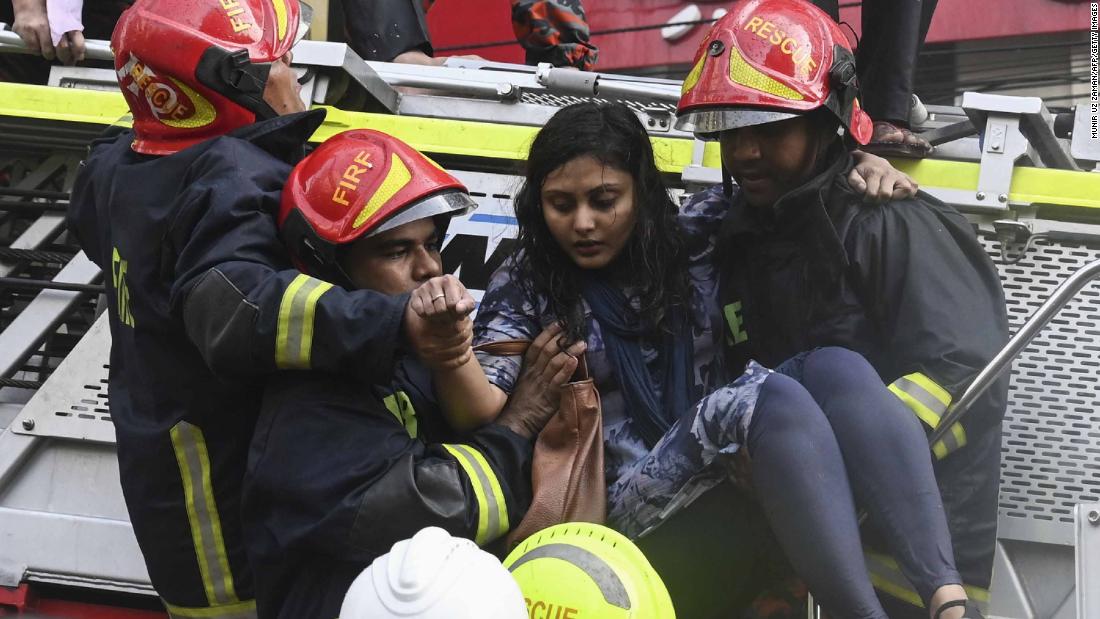 At least five people were killed and 60 injured when the fire broke the FR tower in Banani's shopping area on Thursday. Video recording shows that firefighters save people from the building when huge crowds gather.
The wounded were taken to hospitals around the city, Daka spokeswoman Sheikhin Sikder said.
It's not known how many people are locked in the tower, Sider said.
A Dakar fire brigade said 21 fire trucks and more than 100 firefighters were at the scene.
"The fire is almost under control," Sider said. "There are some small fires in some pockets of the building that firefighters try to quell, but overall the situation is under control."
Bangladesh has a history of fatal fires, especially in factories where safety and structural standards
In February, at least 67 people were killed and 40 injured after a fire disrupted through residential buildings and chemical warehouses in the Chakbaraz area in Dhaka
Source link