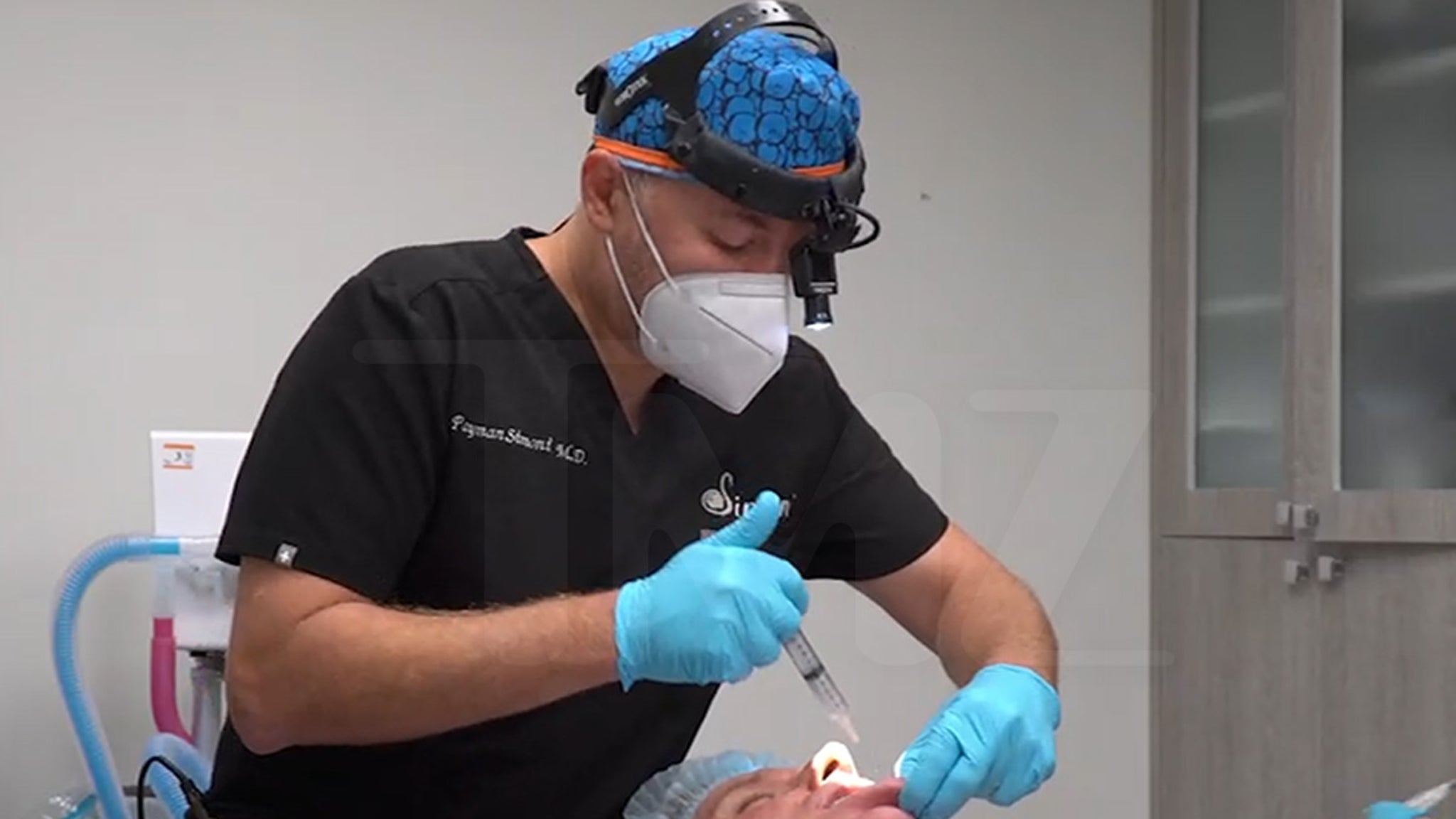 Dr. Payman Simoni – the plastic surgeon from Beverly Hills, who died of COVID-19 – performed the same procedure that led to his death weeks before … for a reality show.
Patrick Simpson, who appears in "Gown and Out in Beverly Hills," tells TMZ … he filmed with Dr. Simoni in November and December for an upcoming episode, going under the knife – without a mask – to lift his lips.
I remember Dr. Simoni died on Friday after he was hospitalized with COVID-19 … and family sources told us that he became infected with the virus after injecting the lips of a maskless patient who was coughing and was positive for COVID days after later.
Patrick tells us that he was instructed to take a COVID test before the operation and it was negative. However, the woman allegedly infected with Dr. Simoni was not tested beforehand and only had a temperature test and a COVID questionnaire in practice.
We are told that Dr. Simoni wore a mask during Patrick's elective surgery, just as he did with the other patient, but take this … the doctor posed for a picture without a mask with Patrick last month during a post-surgery appointment .
During the filming of "Gown and Out" with Dr. Simoni, the show team also had to take a negative test to keep working and there were a small number of people involved in the production, without other patients … Patrick tells us .
It's super sad … Patrick says he sent texts to Dr. Simoni on Christmas and New Year, but he was worried when there was no answer. The doctor died on January 8 from a cerebral hemorrhage after being placed in a medically induced coma.
Patrick says his episode with Dr. Simoni will be released on Prime Video in April, and the show will honor Simoni's death.
Source link