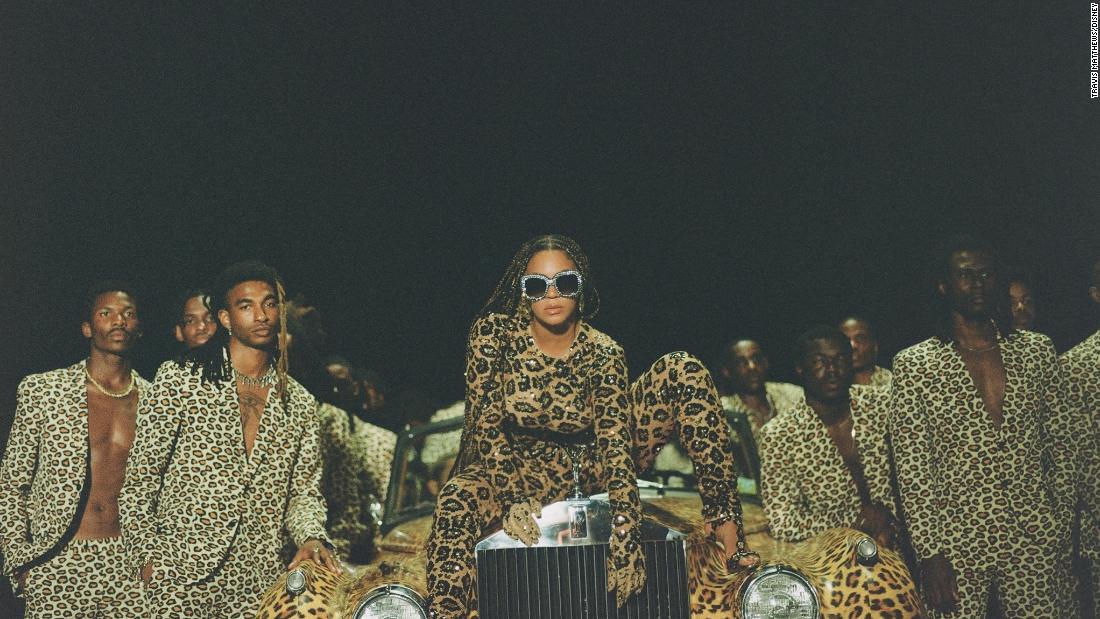 The album, based on the album of the singer's soundtrack "The Lion King: The Gift" for the 2019 remake of the Disney movie, rethinks the lessons from the movie about "today's young kings and queens in search of their own crowns," said Disney + in an edition and is a "festive memory of the world on the black experience."
The live cinematic album was produced over a year and includes a diverse cast and crew from many locations where it was shot, including New York, Los Angeles, South Africa, West Africa, London and Belgium.
The singer, who also directed and produced the work, first teased the album's YouTube trailer on July 19, in a video that has already garnered more than 2.7 million views.
The album includes full-length videos for tracks, including "My Power," "Brown Skin Girl," "Mood 4 Eva" and "Already."
You can watch the video for "Now" starring Shata Vale and Major Laser and shared on Beyonce's official YouTube channel, below.
Beyoncé's first visual album was the eponymous Beyonce, released in 2013, which included the hit songs "Drunk In Love" and "XO".
Her second visual album, Lemonade, released on HBO in 2016, was a dreamy and powerful mix of visuals, spoken word, confessions, and lyrics with themes of love, betrayal, empowerment, nobility, and family.
Earlier that year, Beyoncé released her hit song "Formation" from the album, with a video featuring images closely related to the Black Lives Matter movement.
In one scene in the video, there is a young African-American hooded boy dancing in front of a line of police officers carrying riot gear; then the words "Stop shooting at us" appear in graffiti on a wall.
There were controversies in the video regarding the Black Panther-esque teams worn by the dancers during the Super Bowl halftime on the track.
Some police departments say the images are illegal. However, fans backed the singer, tweeting: "US police are harassing Beyonce because she asked the police not to kill black people, please and thank you."
Source link