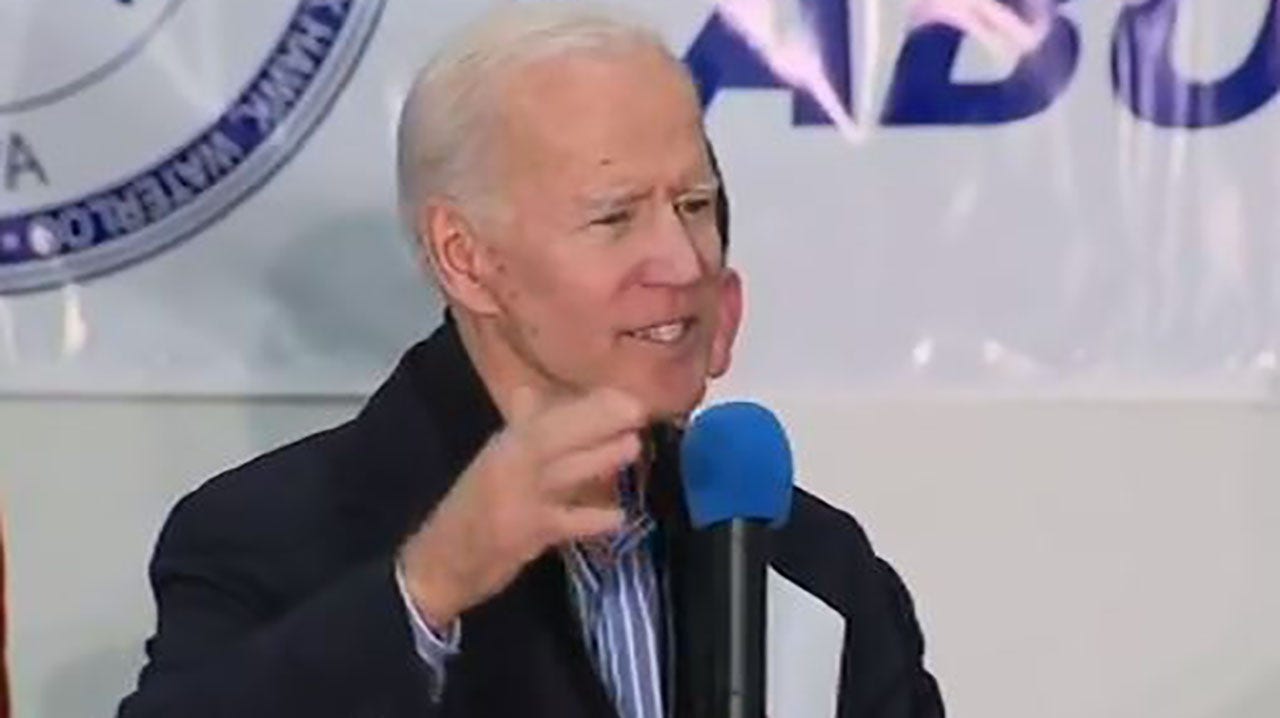 Former Vice President Joe Biden made another goof on Saturday while campaigning in Iowa, but quickly got better.
"How many dangerous bridges do you still have here in Ohio?" "I want to tell Iowa," he said, laughing at the crowd at Abby Finkenauer's Fish Fry at Cedar Rapids.
TEAM USED
He explained that he had just been to Ohio and said there were more dangerous bridges there.
The mistake was just the latest in a series of sliders that struck Biden throughout his campaign. [19659005] Last May he got better after referring to then Prime Minister Teresa May in the role of Margaret Thatcher, who served from 1
979 – 1990 and died in 2013. In August, he said how much he loved being in Vermont while he was in New Hampshire.
[19659008] Former Vice President Joe Biden speaks to Abby Finkenauer's Fry Fry in Cedar Rapids, Iowa. "/>