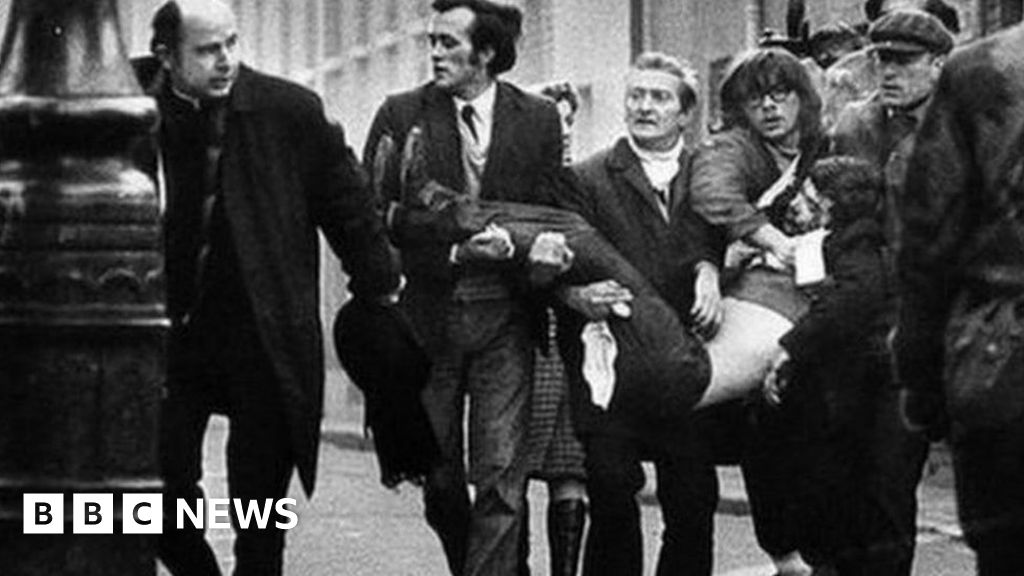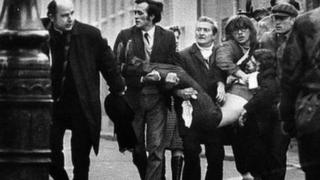 The prosecution is adhering to its initial decision to charge no more than one soldier in connection with Bloody Sunday.
This was followed by a review of the cases of 1
5 veterans who decided that no action should be taken against last year.
Thirteen people were killed and 15 wounded when the army opened fire on civil rights demonstrators in Londonderry in January 1972.
One man, Soldier F, remains the only person to stand trial.
The examinations were requested by the families of some of the victims.
Their lawyers say they are likely to challenge the outcome through judicial review.
Taoiseach (Irish Prime Minister) Michael Martin said families should now be given a place to decide where to challenge the decision in the Supreme Court.
Speaking at the Dáil on Tuesday afternoon, Mr Martin expressed "deep disappointment" with the PPS decision and said it would "bring back pain and loss" for the victims and families of Bloody Sunday.
"Completely impartial"
No new evidence was submitted for the examinations and the family's lawyers sent detailed opinions to the PPS stating why they considered the decisions to be wrong.
They believe about 10 other soldiers should face prosecution for murder and attempted murder.
What happened on Bloody Sunday?
Internment, protest and bloody Sunday
PPS said the reviews were conducted by its senior assistant director, Marian O'Kane, who had not previously been involved in the cases.
She examined the deaths of 10 victims who died on Bloody Sunday, as well as 10 other wounded.
"I concluded that the available evidence was insufficient to provide a reasonable prospect of convicting any of the 15 soldiers who were subject to the inspections," she said.
"Accordingly, the decisions not to prosecute these 15 people are all."
"I know that today's result will further upset those who have continued a long and decisive path to justice for almost five decades.
"I can only assure all the families and victims of Bloody Sunday, as well as the wider community, that my decisions have been taken entirely independently and impartially and in accordance with the Prosecutors' Code."
"Deeply disappointed"
Kate Nash, whose brother William was among those killed, said she would not surrender.
"I am deeply disappointed that, after further review, the right decision has not yet been reached," she said.
"I intend to continue what I did."
Her lawyer, Dara Makin, said they would now seek judicial review of the decision.
"The issue of joint venture and conspiracy remains entirely in the air and it is allowed to decide on the actions of individuals and soldiers falling between the gaps in the gray area, who actually fired the fatal shot," he said.
"As we all know on the issue of the joint venture, when two or more persons act collectively in a specific act, the charge may be brought."
"Very long walk"
John Kelly, whose brother Michael was killed on Bloody Sunday, said he was also "disappointed but not surprised by the decision".
"We're not done," he said.
"Although we have another setback and have had many over the years, we will continue to achieve truth and justice.
"Michael was 17, Michael can't talk about himself. I'll do it for him."
SDLP leader Colum Eastwood said families would not be deterred now.
"They are people who have walked this very long walk, full of dignity and full of pride, and not deterred by anyone."
On Tuesday, Sinn Féin President Mary-Lou MacDonald called on Taoiseach to lift the PPS decision with British Prime Minister Boris Johnson after another "very disappointing day" for families "in their campaign for truth and justice".
DUP MP Gregory Campbell said he was not surprised by the PPS decision. He also questioned the potential costs of judicial review.
"Will this mean additional trauma and delay for everyone involved?" he asked.
"What will be the result?"
"I think more and more people will be wondering how long this will last, because there are families in Northern Ireland today who are still grieving."
The families also claim that Soldier F, as he was known in the public investigation of Bloody Sunday, should be charged more.
He is due to stand trial for the 1972 murder of James Uray and William McKinney in Derry and is also charged with five counts of attempted murder.
Four of the attempted murder charges relate to the injuries of Joseph Friel, Michael Quinn, Joe Mahon and Patrick O'Donnell.
The fifth refers to unknown persons.
Source link