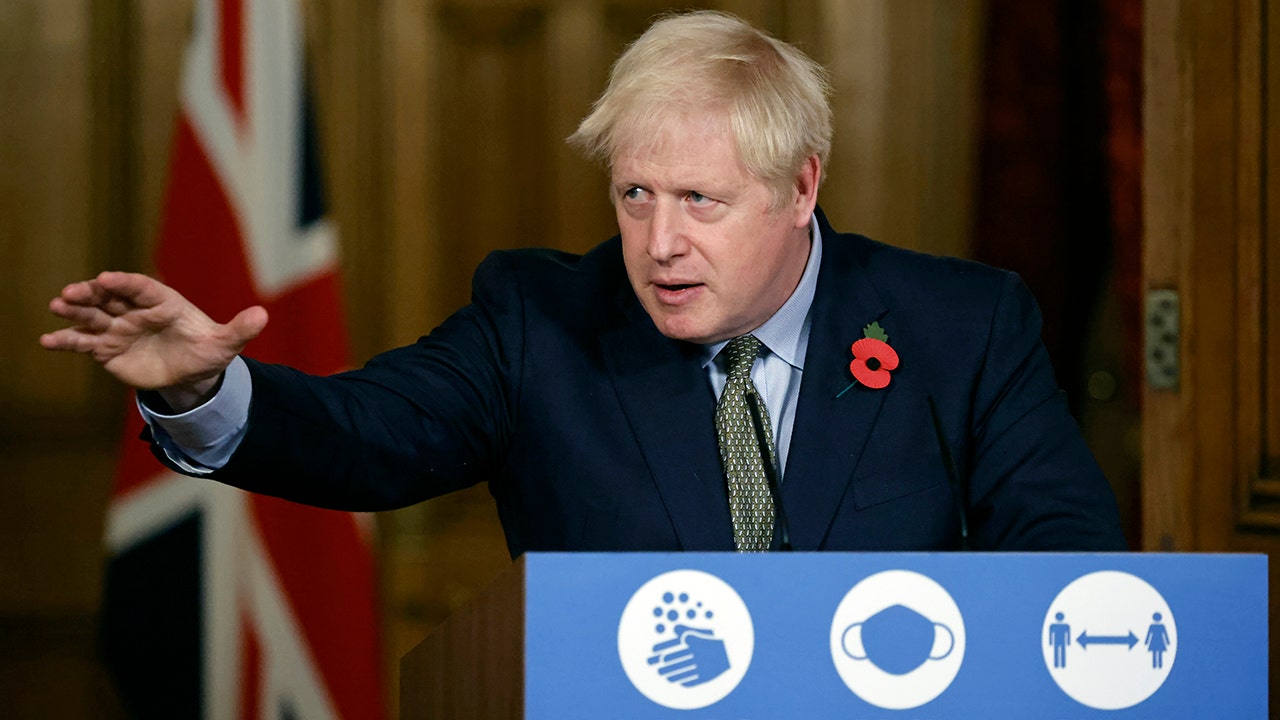 British Prime Minister Boris Johnson said on Monday that he was "fit as a butcher's dog" after being instructed to isolate himself for 14 days after recently coming into contact with someone who has since tested positive for coronavirus. .
In a video message posted on Twitter from his London apartment on Downing Street, Johnson said it didn't matter that he had already suffered COVID-19 and was "exploding with antibodies."
The quarantine demand comes early in a crucial week for Johnson's Conservative government, which includes discussions on a post-European Union trade deal with Brexit. The negotiators will meet in Brussels this week, and time will pass quickly.
BORIS JOHNSON ANNOUNCES LONG-TERM NATIONAL LOCK OF ENGLAND
Johnson contracted the virus in April and spent three days in intensive care as his symptoms worsened.
He met with a small group of lawmakers for about half an hour on Thursday, including one, Lee Anderson, who subsequently developed symptoms and tested positive.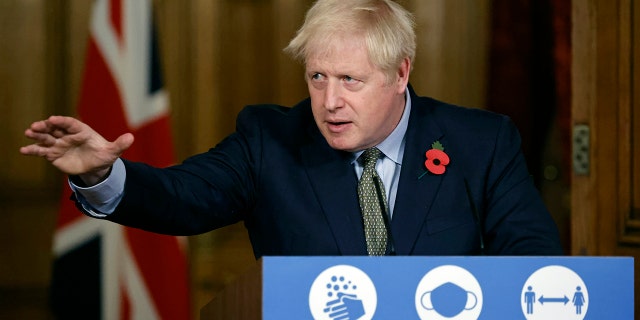 Johnson was notified by the National Health Service's test and tracking system on Sunday and told him he needed to isolate himself due to factors including the length of the meeting.
"We need to stop the spread of the disease, and one way we can do it now is to isolate ourselves for 14 days when we contact Test and Trace," Johnson said.
EXPERIENCES BEHIND THE POVIZER VACCINE COVID-19 MAKES A BOLD STATEMENT: IT CAN STOP A PANDEMIC
Health Secretary Matt Hancock said it was right for the prime minister to isolate himself, even though he already had a coronavirus, as people "could catch it twice".
"The prime minister follows exactly the same rules as any other person in the country," Hancock told BBC Radio.
Hancock also rejected suggestions that Downing Street did not follow the advice he preached when photos of Johnson and Anderson posed for a photo that looked less than two meters (6 1/2 feet) apart and unlined. faces. In the early days of the spring pandemic, many people in the heart of the government became infected with the virus, including Hancock.
Danny Altman, a professor of immunology at Imperial College London, said the rules for self-isolation were "probably reasonable".
He told BBC Radio that there were more than 25 confirmed cases of reinfection of COVID-19 worldwide, but that he said the real reinfection rate was "much higher than that, but not huge."
Click here to get the FOX NEWS app
"I think the most important thing is not to worry, because whatever the risk, it's low," he said. "According to some of our data and other people's data, it's the people who made the poorest. and the slightest response to antibodies for the first time that are most at risk of reinfection. "
Source link