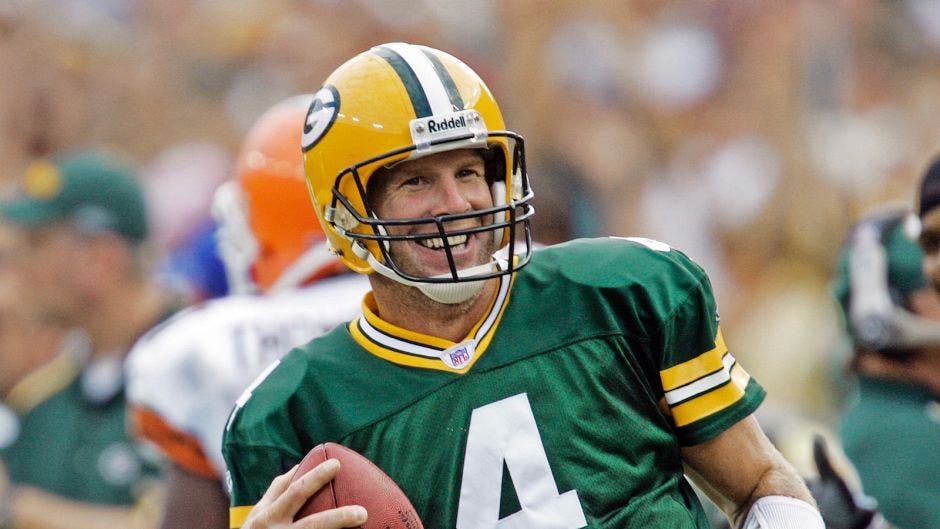 Brett Favre speculates on how NFL players will react if more players kneel during the national anthem this season to protest racial injustice and police brutality in the United States
The former great participant in Green Bay does not think that a person would be wrong or right if he knelt or not during the anthem.
TRAFFIC TAKES NFL, NBA TO ASK FOR BUTTING ON NATIONAL ANTEM
"I know I've been in the NFL locker room for 20 years, regardless of race, background, money you grew up with, we were all brothers, it doesn't matter," Favre told USA Today on Monday. "The boys got along great. Will this be the same (with a knee scenario)? I do not know. If one person decides to stand up for his cause and another decides to kneel for his cause, is one right and the other wrong? I do not believe. We tend to fixate on highs.
"I don̵
7;t know what it's like to be Black. It is not for me to say what is right and what is wrong. I know that we must treat everyone equally. If you can't do that, you don't have to be in America. "
NFL TO DUE TO LIVE NATIONAL ANTHEMIC PERFORMANCES IN THE OUTDOOR STAGES WITH CORONAVIRUS FEARS: REPORT
Favre said he felt friendship with teammates in the locker room if there was a problem, but wondered if any problems such as knees during the anthem could separate the players. When New Orleans Saints defender Drew Brace said he would run for the anthem, he set the tone in the background – even from his own teammates.
"There is no right answer," the former USA Today defender said. "Besides, the right answer is that we all understand each other. It seems that the more people try, the more damage is done. "
Click HERE FOR MORE SPORTS COVERAGE ON FOXNEWS.COM
Players are expected to kneel during the national anthem. The NFL will also allow players to wear a decal of the names or initials of victims of police brutality or systemic racism.
Source link