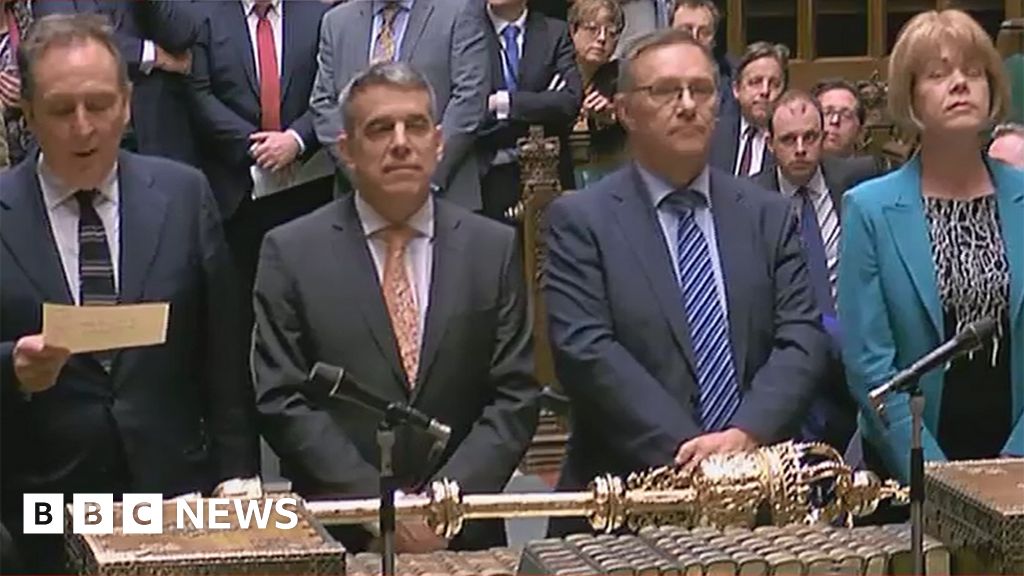 The discussions between the leaders, who are trying to find agreement on a way forward, were described as "constructive," but Mr Corbyn added that they were "inconclusive".
Teams from both parties were meeting on Wednesday evening before a full day of talks on Thursday to see if they can agree on Brexit's plan to put a vote in the House ahead of an emergency EU summit on 1
0 April.
If they can not, the prime minister has pledged to put a number of options to the vote – including the deal she has negotiated with the EU, which has already been rejected by MPs.
Ms Cooper's attempts to prevent a no-deal departure from the EU – which passed by 313 votes to 312 – had faced opposition from Tory Brexiteers.
They expressed frustration at the highly unusual process of a bill – the first stage
One, Peter Bone, urged Speaker John Bercow to "make this farce stop" and prevent further votes
However, the bill could undergo further scrutiny in the Lords as early as Thursday
The bill was unusual as it is normally the government that decides which laws to put in the House.
But last week MPs voted to allow backbenchers to take control of business for the day, giving Ms Cooper the opportunity to have the bill debated and voted on.
As it stands, the UK has until 12 April to propose a plan to the EU – which must also be accepted by the bloc – or it will leave without a deal on that date.
Mrs May and Mr Corbyn agreed on a "program of work" on Wednesday, with a No 10 spokesman saying both sides showed "flexibility" and "a commitment to bring the.