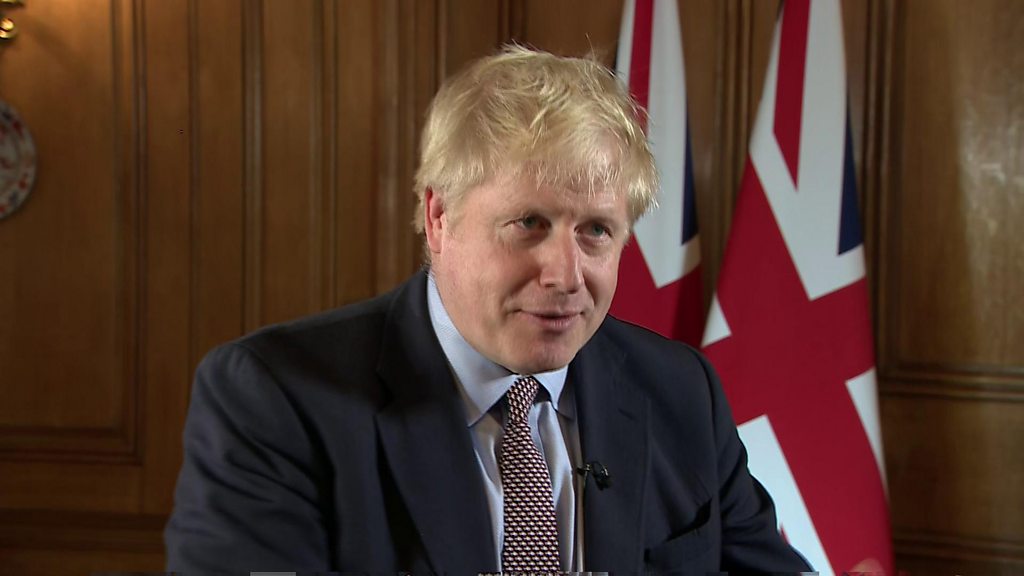 Boris Johnson says he will give MEPs have more time to discuss their Brexit deal, but only if they agree to a general election on December 12th.
The prime minister told the BBC that he expects the EU to grant an extension of its October 31 deadline, although he "really" does not want one
He urged Labor to support the vote, which he plans to hold next week.
EU leaders are expected to sentence Brexit for up to three months on Friday.
Commons leader Jacob Reese-Mog said the government would submit a proposal to Commons on Monday calling for a general election.
House shadow leader Valerie Vaz said Labor would support the election "after no deal is ruled out and if the extension allows the
EU Brexit Extension Decision expected on Friday [1

9659010] Government wins vote in a speech to the Queen
In a letter to Labor leader Jeremy Corbin, Mr Johnson said his "preferred option" was to briefly delay Brexit "let's say November 15 or 30."
In this case, he he writes, he will try to get his deal through Parliament back with support and Labour.
Prime Minister added that "assumes that Mr. Corbin" will cooperate with me, to be ratified our new deal for Brexit, so leave with a new deal rather than no deal. "
If, as widely expected, the EU's Brexit delay is by the end of January, Mr Johnson says he will vote in the Commons next week in the December 12 election.
If Labor agrees, the government says it will try to reach a deal before Parliament is dissolved on November 6th.
"Great deal"
The PM told Laura Quensberg, "I fear that it seems that our EU friends will respond to Parliament's request by extension, whi ch I really do not want it at all.
"So the way to do this, the way to do Brexit is, I think, to be sensible with Parliament and to say, if they really want more time to learn this great deal, they can have it, but must agree to a general election on December 12th. "
Asked what he would do if Labor refused to vote, he replied," We will campaign day after day for the people of this country to be released from the subordination of Parliament, which has outlived its usefulness. "
The prime minister repeatedly urged Britain to leave the EU next week, with or without a deal.
But he was forced to send a letter to the EU requesting an extension, under legislation passed by MPs last month.
Deputies voted. on Tuesday to support the first phase of the draft bill by legalizing a deal the prime minister took with Brussels to reject Mr Johnson's plan to run it through the municipalities for three days.
The SNP had previously called for a quarterly extension of Brexit for e and time was given to hold a general election.
Source link