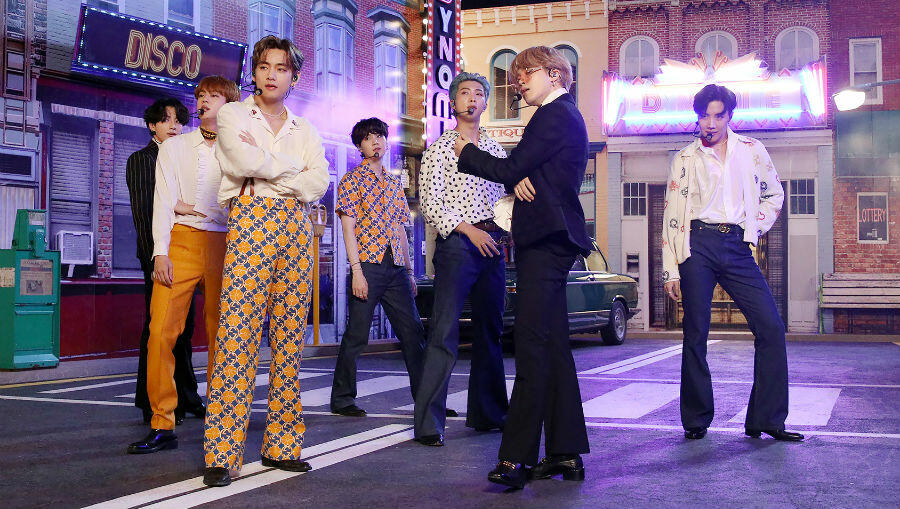 BTS they had a rising sound agenda influenced by the disco with their English-language single "Dynamite", but the band's accompanying album K-Pop will turn in another direction.
In connection with their presentation at the iHeartRadio music festival in 2020, RM,, Gene,, It sucks,, J-Hope,, Chimin,, V, and Jungkook sat down for an interview with KIIS FM Jojo Wright from Korea and revealed that their upcoming LP is still in progress. "It's going to be a little bit different from the single, so stay tuned,"
; RM admitted of the project, which should drop out before the end of the year. It will serve as a sequel to July
Soul Map: 7 – The Journey
.
As "Dynamite" exploded on top of the Billboard Hot 100, the septet acknowledged that the year was not entirely positive at the end. "So, 2020 was a pretty difficult year for so many people, including us, JoJo, a lot of people," RM admitted, before acknowledging that the gloom of the pandemic was what made the band create Dynamite in the first place. . this and focus on what we can do best, and that was music and performance. We thought that the world needed some simple, positive energy to vibrate, so we put some dynamism into it.