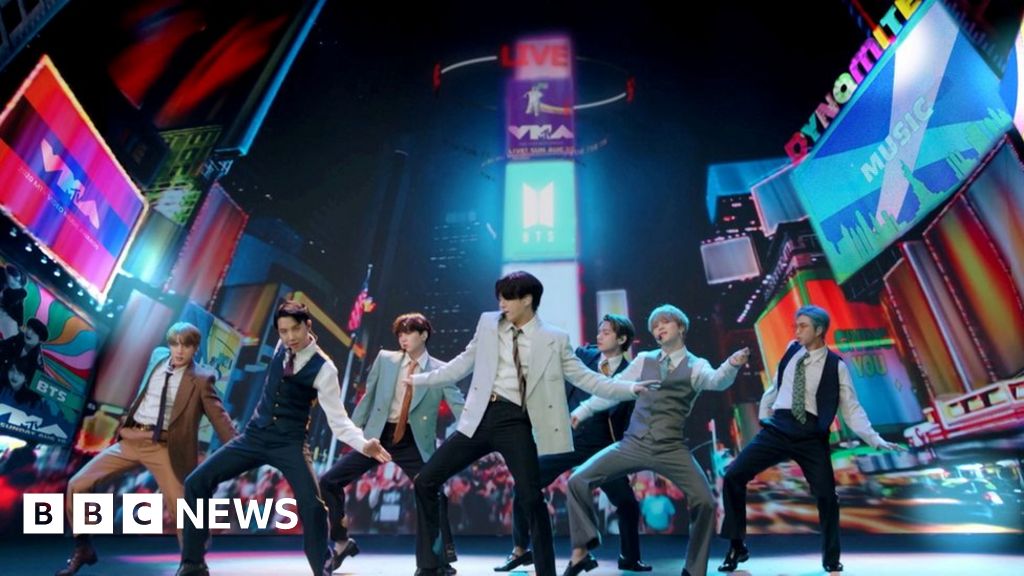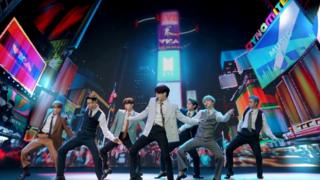 All seven members of South Korea's K-pop group BTS will become multimillionaires when their Big Hit Entertainment label goes public in October.
Growing demand for shares in Big Hit gave it a market value of 3.2 billion pounds ($ 4.1 billion), with the shares at the top of the expected price range.
The head of Big Hit Bang Si-hyuk, who owns 43% of the management, will become a billionaire.
In August, he gave each BTS member 68,385 shares worth a total of 6.2 million British pounds.
Currently priced between £ 105,000-135,000 (£ 70.03 – £ 88.70) per share, Big Hit expects to raise around £ 638.3 million with the sale of 7.13 million new shares when it is registered. on the Korean Stock Exchange KOSPI on October 15.
BTS set a new record on Monday, when it took only hours for insurers to find investors to take part in the company when the order books open, with demand 1,000 times greater than available stocks.
According to CNBC, die-hard BTS fans in South Korea are hoping to buy at least one share in the management label to support their favorite members.
Even more striking is that this is the largest IPO for South Korea in three years.
This is a sign that the popularity of BTS has not diminished, although the group has been forced to cancel its world tour due to the coronavirus pandemic and the risk that some members will soon have to serve two years of compulsory military service.
In 2019, BTS generated 97% of Big Hit sales last year and 88% this year.
BTS has repeatedly broken records in its seven-year history. In August, his single Dynamite became the most-watched YouTube video in 24 hours, garnering 101.1 million views per day.
The K-pop group also became the first Korean artists to top the Billboard Hot 100 chart with this single, praising South Korean President Moon Jae-in, who said he was writing "a new chapter in K-pop history".
And an online concert in June set another Guinness World Record for the most watched live music concert, with 756,000 fans joining from more than 100 countries.
The group consists of Kim Tae-hen (known as V), Jung Ho-sook (J-Hope, Kim Nam-jun (RM), Kim Sok-kin (Jin), Park Ji-min, Jeon Jung-kuk and Min Yon-gi (Suga).
They attribute much of their success to their loyal international fan base, known as ARMY, which helped BTS become the most popular band from March to September this year.
Fans are looking forward to the upcoming release of BE, BTS's second album of the year, on November 20th.
Source link