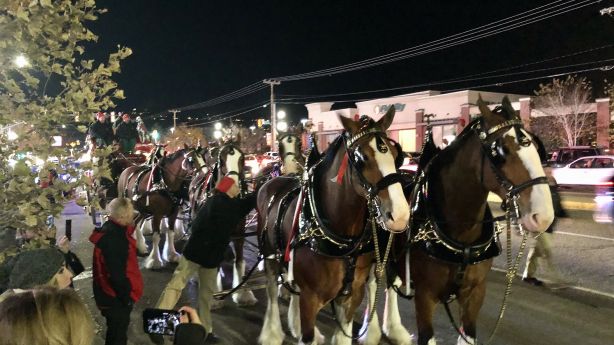 SALT LAKE CITY – The famous Budweiser Clydesdales will appear Thursday night in Ogden at the Trick or Treat Streets celebration, one day after marching through downtown Salt Lake City as Utah prepares to transition to a stronger beer store.
Nov. 1 marks the first day Utah grocery and convenience stores can sell beer at the new, higher limit of 4% alcohol by weight (5% alcohol by volume) as laid out in SB132, passed by the Utah Legislature during the 2019 general session. The iconic horses appeared in Salt Lake City to hold a "funeral" for 3.2 beers.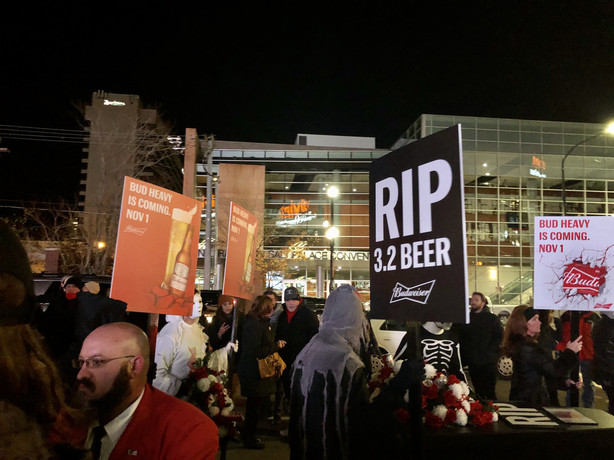 Accompanied by "pallbearers" in Halloween costumes, the Budweiser Clydesdales tramped through Salt Lake streets and visited bars while Budweiser representatives handed out "obituaries" for 3.2 beers.
The 3.2% alcohol by weight a limit has been in place since the end of Prohibition in 1933. Stronger beers are available at state-run liquor stores, and new law will transition several popular beers, such as Stella Artois and Pacifico, from the liquor store to the corner store. [19659002] The state may have to destroy some unsold beer, if any below 4% beer stays after Thursday, because state liquor stores can no longer carry that kind.
The Legislature's alcohol-limit increase came after several states, among the nation's last few holdouts, moved away from 3.2 beers in grocery and convenience stores. Kansas, Colorado and Oklahoma recently raised their limits, leaving Minnesota as the final state with a 3.2% cap.
RIP 3.2 beer pic.twitter.com/2EfpkYq4Km

– Carter Williams (@cwilliamsKSL) October 31, 2019
The Budweiser Clydesdales will appear on Ogden's Historic 25th Street from 3:30 to 7:30 p.m. Thursday, making deliveries to bars and restaurants. They will be available for photos as well, according to the Ogden Downtown Alliance.
Trick or Treat Streets is a family-friendly event where downtown businesses decorate storefronts and candy to trick-or-treaters.
× [19659013] Related Stories