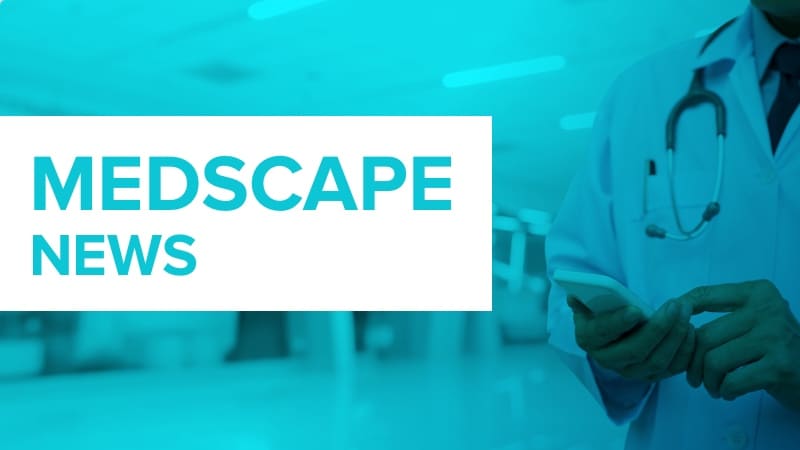 Cancer is now the leading cause of death in high-income countries (HICs), where it is responsible for twice as many cardiovascular disease (CVD) deaths, according to a new global report.
"The world is witnessing a new epidemiological transition among different categories of noncommunicable diseases, with CVD no longer the primary cause of death in HIC," lead author Gilles Dagene, MD, Professor Emeritus, Laval University, Quebec, Canada, the statement said.
However, GCC remains the leading cause of mortality worldwide.
CVD-related deaths were 2.5 times more frequent among middle-aged adults in low-income countries (LIC) than in HICs, although there is a significantly lower severity of CVD risk factors in these populations compared to more affluent countries.
The authors of the study suggest that the higher CVD-related mortality observed in LIC may be due mainly to lower quality of health ̵
1; first rat esophagus and CVD use were higher. low in both LICs and middle income countries (MICs).
"Our report found that cancer was the second most common cause of death worldwide in 2017, accounting for 26% of all deaths," commented Dagenais.
"But while CVD levels continue to falling, cancer can probably become a leading cause of death in a few decades, "he added.
The results come from a Prospective Urban and Rural Epidemiology (PURE) study published online on September 3 at Lancet [CancerLeadingCauseinRichNations
Included in the PURE study 162,534 individuals between the ages of 35 and 70 who live in 21 countries. [19659002] The HICs are Canada, Saudi Arabia, Sweden, and the United Arab Emirates.
The study does not include the United States, but previous studies show that cancer is now is the leading cause of death, exceeding CVD by about half the states, and it is the leading cause of death in the Spanish population, as reported by Medscape Medical News.
MICs are Argentina, Brazil, Chile, China, Colombia, Iran, Malaysia, Palestine, Philippines, Poland, Turkey and South Africa.
The LICs are Bangladesh, India, Pakistan, Tanzania and Zimbabwe.
The median follow-up was 9.5 years. During this time, 9329 participants (5.7%) had CVD, 5151 (3.2%) had cancer, 4386 (2.7%) received injuries requiring hospital admission, 2911 (1.8%) developed pneumonia, and 1830 (1.1 %) have had chronic obstructive pulmonary disease (COPD)
Incidents of cancer, injury, COPD and pneumonia are most common among persons residing in HICs and the least common in LIC. This pattern has been observed in breast, lung, colon, prostate, and gynecological cancers
The incidence of CVD per 1,000 person-years is 7.1 in LIC, 6.8 in MIC, and 4.3 in LIC. The overall mortality rate is two times higher in LICs compared to MICs and four times higher in LICs compared to HICs.
CVD and cancer are the most common causes of death overall and there are noticeable differences in income levels in the country. In HIC, cancer deaths (1.7 deaths per 1000 person-years) are about 2.5 times more frequent than CVD deaths (0.6 deaths per 1000 person-years). In MICs, it was 2.0 and 1.6 per 1000 person-years. For LICs, the difference was much more pronounced – the death toll from CVD was three times higher than that of cancer (4.2 versus 1.4 deaths per 1,000 person-years).
Thus, the ratio of CVD deaths to cancer deaths is 0.4 in HIC, 1.3 in MIC and 3.0 in LIC.
These findings, the authors note, are in line with those of the Global Disease Survey (GBD), which found that cancer is the leading cause of death among adults aged 50 to 69 in rich countries, whereas CVD is the leading cause of death in lower income countries.
Changing CVD Risk Factors
In a companion article published in Lancet researchers examined the relative contribution (attributable population factor [PAF]) to 14 changing CVD risk factors in the cohort.
The study included 155 722 people living in the middle-aged community who had no previous CVD history and resided in the same 21 HICs, MICs, and LICs as in the PURE study
. Changing risk factors represent approximately 70% of CVD cases and related deaths in the general population. Metabolic factors are the predominant risk factors for CVD (41.2% of PAF); of these, hypertension represents the highest number (22.3% of PAF).
Behavioral risk factors contributed to the highest number of deaths (26.3% of PAF), but the greatest risk factor was the low level of education (12.5% ​​of PFM). Ambient air pollution is associated with 13.9% of PAF for CVD.
There was a higher proportion of CVD and death in LICs than in MICs. In MICs and LICs, household air pollution, poor diet, low education and low adhesion have stronger effects on CVD or mortality than HICs.
Both studies have limitations, the authors warn. Although these are the only studies that include as many as 21 countries, these results may not be generalizable to all countries.
Opportunities for Prevention of Cancer and CVD
In a companion edition to the second study on CVD risk factors, Stephanie H. Read, MD, from Women's College Hospital, Toronto, Ontario, Canada, and Sarah H. Wilde, PhD, from the University of Edinburgh, UK, noted that these findings "can inform the effective use of scarce resources – for example, by highlighting the importance of improving education around the world and improving diet and reducing on household air pollution in less developed countries.
"The value of collecting such data to inform policy across a wider range of countries is clear, while improving the lifestyles of choosing and modifying their social and commercial determinants remain a challenge," they write.
In connection with the first study, Wild said Medscape Medical News that in HIC, heart disease and related mortality "are becoming less and less frequent due to improvements in treatment and because we all have to die of something, cancer begins to take over from the heart- vascular disease as the most common cause of death.
"Cancer obviously involves various conditions, but some common cancers are associated with an unhealthy lifestyle. There are clearly opportunities to prevent some types of cancer as well as to improve treatment worldwide, "she says.
The study was funded by the Institute for Public Health Research, Hamilton Research Institute, Research Institutes at Hamilton, the Canadian Institutes of Health Research (including through the Patient Oriented Research Strategy through the Ontario SPOR Support Center), the Heart and Stroke Foundation (Ontario, Canada), the Department of Health and others long-term care in Ontario and through unlimited grants from several pharmaceutical companies He received major contributions from AstraZeneca (Canada), Sanofi-Aventis (France and Canada), Boehringer Ingelheim (Germany and Canada), Servier Laboratories and GlaxoSmithKline, as well as additional contributions from Novartis, King Pharma, and several national and local organizations in participating countries, and several of the authors of both studies found relevant financial relationships, as noted in the original articles.
Lancet. Published online September 3, 2019. PURE Study, Summary; Accompanying article, summary; Editors
Follow Medscape on Facebook, Twitter Instagram and YouTube