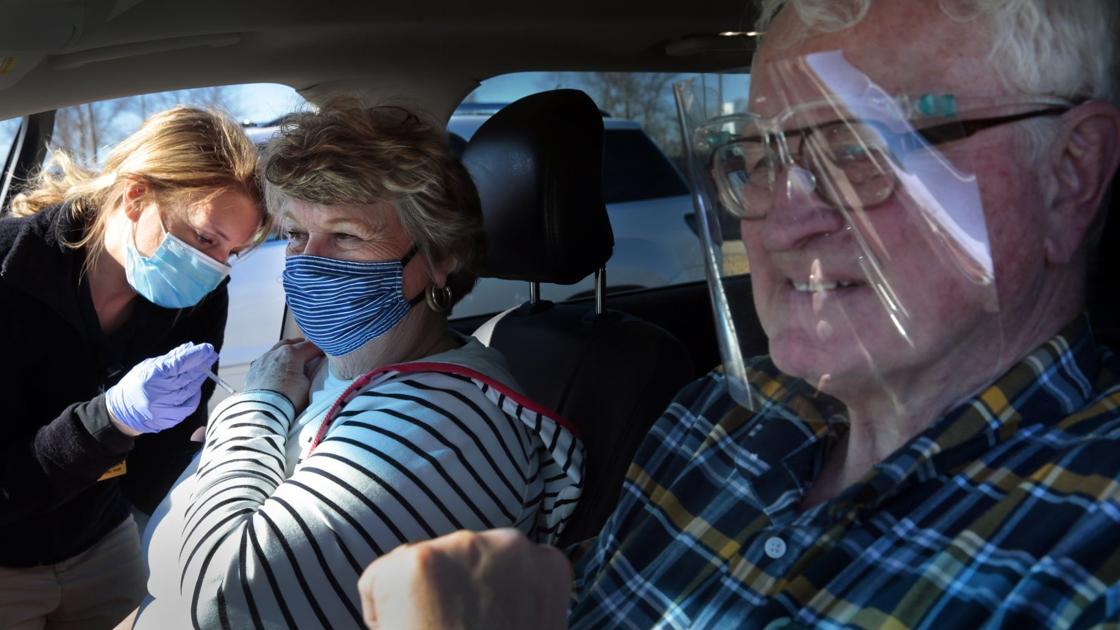 "Registration trends are in line with existing racial and socio-economic differences," Paige said. "We need to engage communities that are underrepresented to ensure that everyone has access to the vaccine."
St. Louis County administered about 1
,150 doses of its first batch of vaccine and distributed a quarter of the 3,900 doses in the second shipment delivered last week, Paige said. This weekend's distribution focused on providing doses to emergency responders and emergency personnel.
"I'm sharing this with you to share with you the huge interest in getting the vaccine," Paige said. "Interest is high here and across the country, but supply remains low."
County officials will work with community partners "to tell everyone how to get the vaccine," Paige said.
Missouri began distributing large-scale COVID-19 vaccinations in mid-December to hospital workers and nursing homes. This month, Gov. Mike Parson announced that Missouri expects a boost in shipments and will begin vaccinations for nearly 3 million public health workers, first responders, emergency workers, then residents aged 65 and over or with certain health conditions. As of Thursday, only 205,000 Missourians, or about 3 percent of the population, had received the first doses of the vaccine, according to the U.S. Centers for Disease Control and Prevention.
Source link