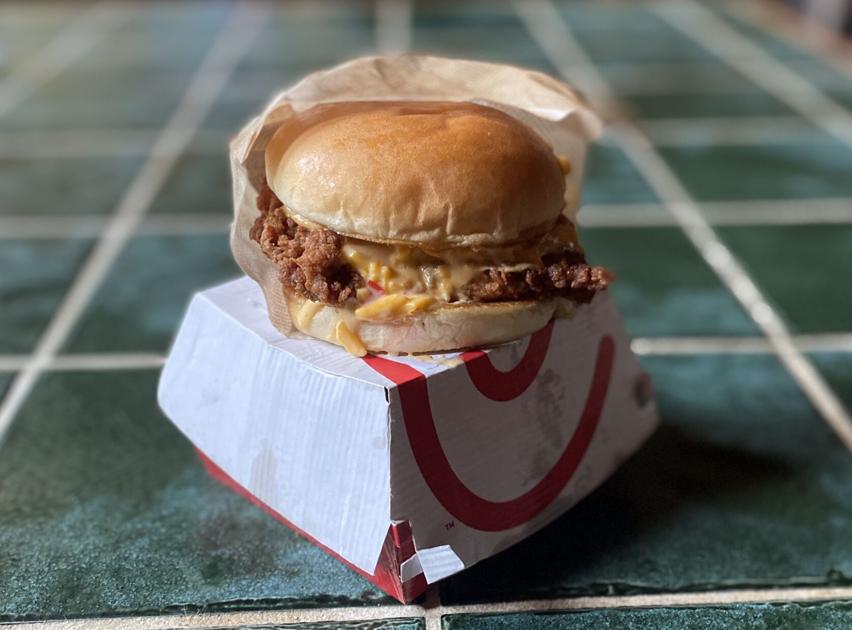 Just over a year after Popeye's chicken sandwich caused a stir across the country, Chick-fil-A introduced a new addition to the Chicken Wars.
And his fate will be decided by the inhabitants of the state of Ashtaville and Ashville.
The chain unveiled a "chicken pepper sandwich" on Monday to select locations for testing across the region, including restaurants in Greenville, Greer, Simpsonville, Moldin and Spartanburg.
The new sandwich includes the original Chick-fil-A fillet, but topped with honey, pimento cheese and soft marinated jalapenos on a toasted bun.
Available until supplies are exhausted.
Chuck Church, who manages the location of Woodruff Road on Chick-fil-A, said his restaurant will begin actively promoting the sandwich next week, but is already popular with customers.
"We think it̵
7;s a great addition," Church said. "It's seasonal, so it may not be on the menu forever, but it depends on what happens on the test. We'll do everything we can to promote it, show it on the map and let people try it. We think he's talking about himself. "
The launch of the sandwich is first: Chick-fil-A senior culinary developer Stuart Tracy said in a statement announcing the addition that this is the first seasonal variation of the chain for the original sandwich.
What does it taste like?
A Post and Courier reporter from Greenville tried the new sandwich.
Verdict: A hint of honey sweetness will be familiar to anyone who has drank mini-chickens in the restaurant, and marinated jalapenos offer a fine glow balanced by slightly melted pimento cheese.
Follow Conor Hughes on Twitter at @ConorJHughes.