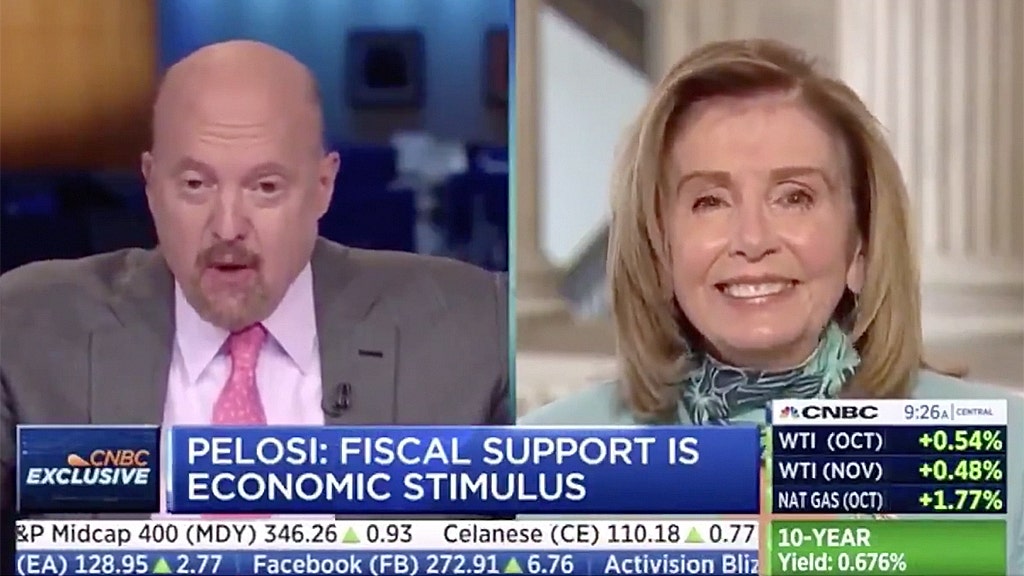 CNBC presenter Jim Kramer shocked viewers Tuesday morning when he called Parliament Speaker Nancy Pelosi "Crazy Nancy" in a live interview – but Kramer later said he should stress "how awful it is that the president" uses a pseudonym. .
"What a deal we can have, Crazy Nancy," Cramer said as he discussed proposals to alleviate the coronavirus before catching up and immediately blaming President Trump.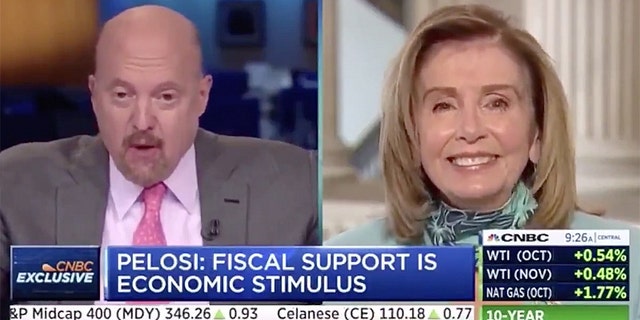 "It was the president, I have such reverence for the office that I would never use that term," Kramer said, referring to the nickname Trump mocks Pelosi.
"But you just did it," Pelosi said.
PELOSI KEEPS THE HOUSE IN A SESSION UNTIL A CORONAVIRUS DEAL, AVAILABLE AS QUICK APPROACHES
"You know what I mean, the reverence I feel for the office is so great that I think it's a parody of ever calling, look, it's you," Kramer said, as if realizing he had made a big mistake before Pelosi to interrupt him.
Pelosi said, "I know what you mean," before hitting Trump for giving her the name.
"Let me just say this, everything the president says is a projection of his own insecurity," Pelosi said. "He calls other people crazy because he knows he's … he's a master of projection."
CNBC did not immediately respond to a request for comment.
Kramer spent much of the morning defending himself on Twitter as viewers called for his shooting.
Click here to get the FOX NEWS app
Pelosi's office did not immediately respond to a request for comment.
Pelosi appeared on CNBC after telling his conference panel on Tuesday that he planned to keep members in Washington until an agreement was reached on a proposal to alleviate the coronavirus, a process that has stalled for months since the chamber adopted its initial $ 3 account with over a trillion in May.
Tyler Olson of Fox News contributed to this report.
Source link