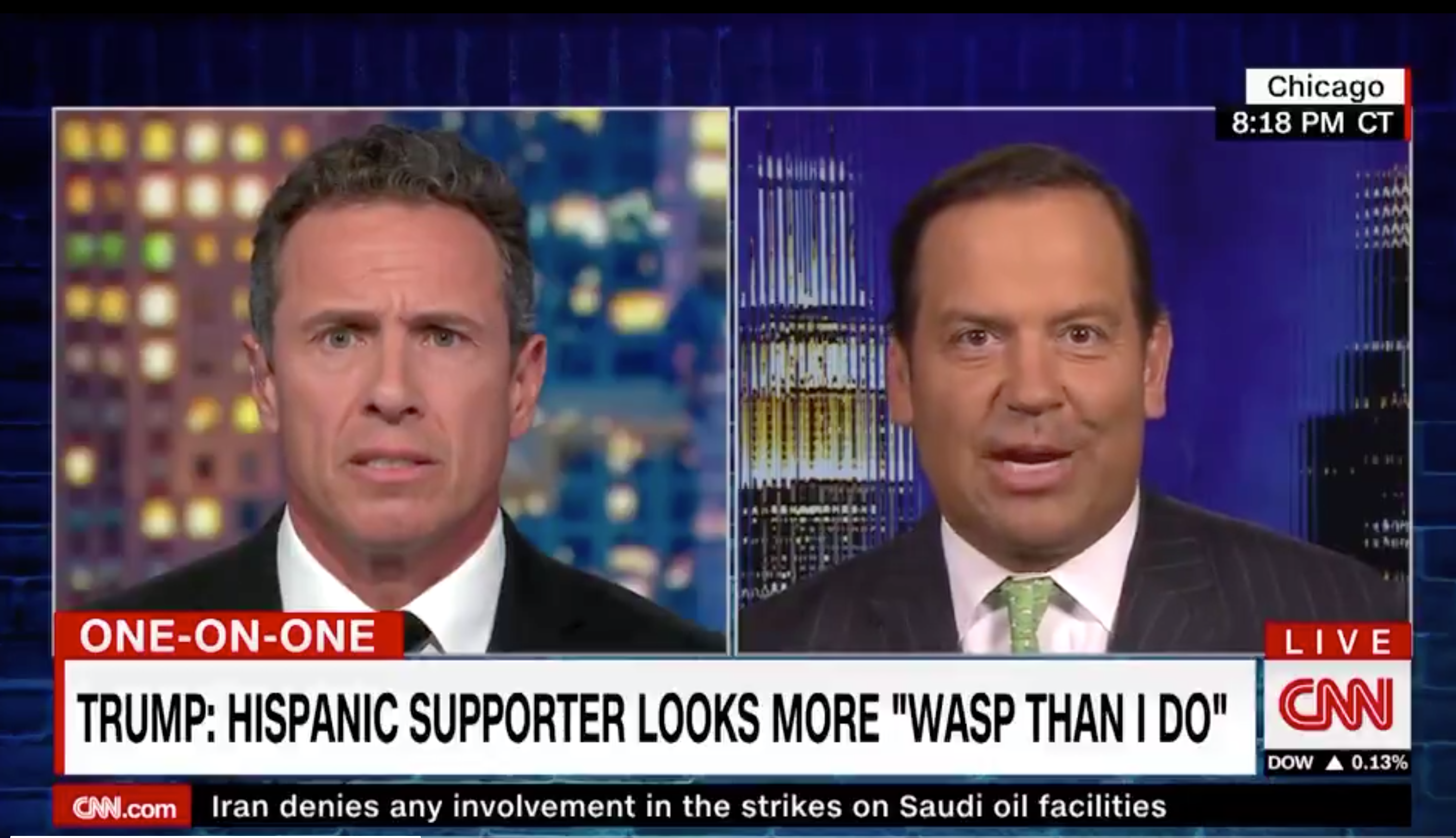 Pro-Trump CNN commentator blasted his colleague, incumbent presenter Chris Cuomo, for spreading "fake news" to President Trump during a heated debate over his recent visit to Hispanic voters.
CNN Fellow Steve Cortez was asked how Trump could "love Latinos" after saying "so much anti-Mexican" and "anti-Puerto Rican" stuff. Cortez insisted that Hispanic Americans wanted "results" and cited rising incomes and small businesses in the community.
"This president was just an incredible leader for the Spaniards," Cortes said. "I think a lot of Spaniards look at Donald Trump and they can say, 'Look, I'd like him if he expressed things differently.'
Cuomo dismissed the dispute and said that Trump had consistently "defiled" the Latin American community. CNN's anchor also knocked out Trump's support among Latino voters, whom he said Trump had "one-third of them at best." CELEBRITIES [1
9199006] ] "Put this in context," Cortes replied. "One third of them, Chris, are incredibly up to expectations."
"Maybe for someone who says ridiculous things about them," Cuomo shot off.
"No, he doesn't say bigoted – that's not true," Cortes responds. "Now this is fake news to say."
The conservative scout went on to argue that "what is misleading" is turning the southern border in "racial issues when it's not."
Click here TO ACCEPT THE FOX NEWS APPENDIX
"America is not a race, so by defending America, you protect Americans from everyone color, whether brown or black or purple, "continued Cortes." But what do the media consistently do? He tries to make his strict border policies inherently or systematically racist – "
" Because he portrayed people coming to the border as savages who bombed the gate, "Cuomo interrupted.
" Some of them are "Some of them are, Chris, and we know that."
Cuomo later stabbed Cortes to be Trump's "echo", something Cortes offended and urged the host to apologize. .
Source link