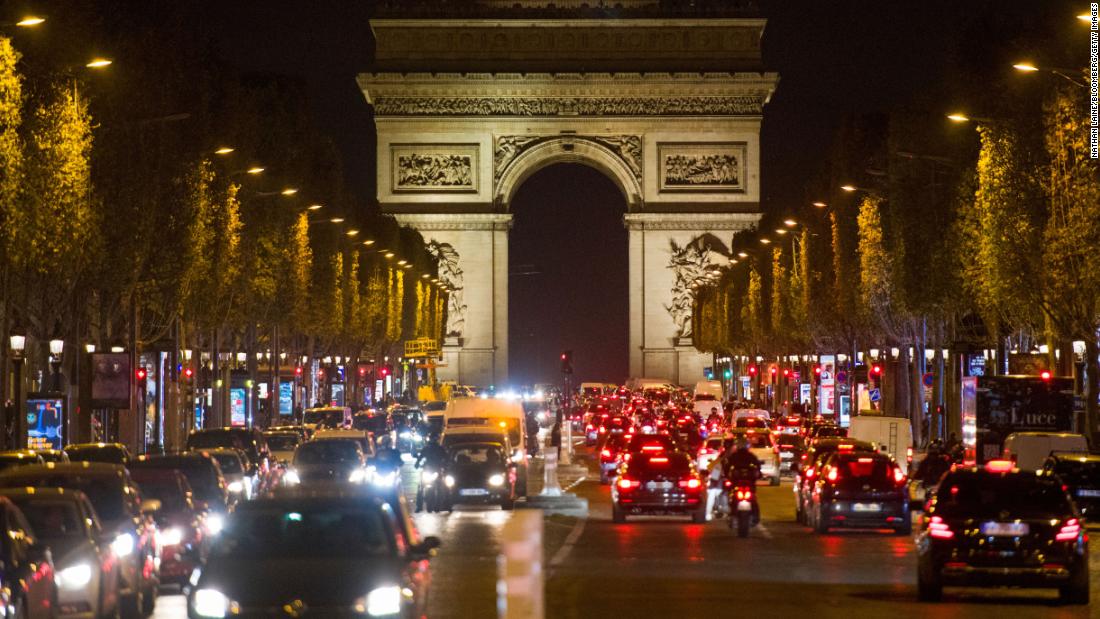 France has imposed restrictions on travel on Covid-19 on Friday morning, which will last at least until December 1. Under the new rules, people will need a movement certificate and travel between regions is banned.
Thursday was also one of the last days for people to return home after school half-time in France, which ends after All Saints' Day this weekend.
Despite severe travel restrictions that took effect at midnight on Thursday, French President Emmanuel Macron assured French citizens that authorities would have the right to return home by Sunday night.
"It is currently impossible to say with certainty that the congestion is due to a blockage or [people returning from] holidays, "a spokesman for traffic management in the Paris region told CNN.
The official said the congestion was in both directions, extending to Paris and beyond. "It is too early to confirm that Parisians are fleeing the capital," the spokesman added. The traffic said congestion was not the worst ever recorded in the region but approached.
But the traffic was significantly worse than the notorious traffic jams during the summer holidays in the French capital. "It's much bigger than any holiday outing, winter, summer, we almost reached our highest record, which was 739 kilometers long," the spokesman said.
University of Texas professor Michael Weber posted a video of the traffic on Twitter.
"Traffic is barely moving in any direction as far as the eye can see. Very bloated and frustrated drivers," he wrote.
France's lock in the fall will be calmer than the first lock in the spring. Schools will remain open and people will be able to visit care homes and work in offices.
But insignificant businesses, restaurants and bars will be closed. Macron warned that by mid-November, all intensive care beds would be taken by coronavirus patients unless a "brake" is placed on infections.
France has reported more than 1.3 million cases of coronavirus.
Source link