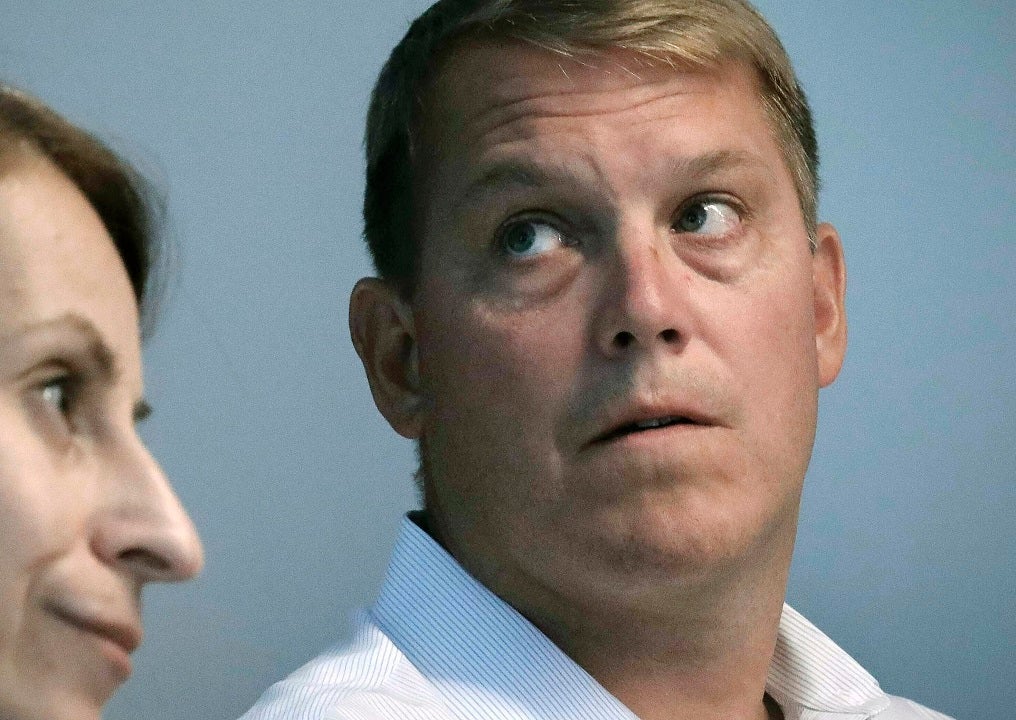 A Connecticut man accused of killing a hotel worker while on vacation in Anguilla did not return to the British Caribbean for a hearing Monday, citing threats against him and insisting authorities there they cannot guarantee its safety.
Darien County spokesman Scott Hapgood's family said the USB financier was worried about his safety; He is reportedly worried that Anguillan officials cannot assure him that he may return to the United States after a preliminary hearing.
Officials refused to let Hapgood appear via video link, said family spokesman Jamie Diapheria. It was unclear what the next steps in the case would be.
THE BOLKER FAMILY OF SOLA AS HAPGUD DAYS WANTS FULL-HOUSEHOLD WORKER Kenny Mitchell, killed in August. (AP Photo / Bebeto Matthews, File) "/>