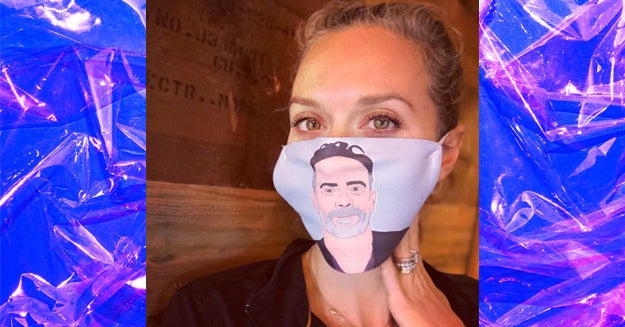 Updated 10 minutes ago. Published 1 hour ago
My heart cannot take all this love.
1.
Lily Collins posted this selfie, in which she and Charlie McDowell drop their ballots because, as she says, "couples who vote together stay together:"
2.
Joe Jonas shared this cheeky TikTok from him and Sophie Turner for lip sync with KUWTK audio clip:
@joejonas

3.
DWTSArtem Chigvintsev published this heartfelt message from Niki Bella:
4.
Brian Abasolo shared this ~Bach-tastic ~ photo of him and Rachel Lindsay:
5.
Neil Patrick Harris shared this simple but beautiful family portrait of David Burtka and their children with a simple but beautiful message for #NationalComingOutDay:
6.
Hailey Herbert posted this stunning photo of her and Derek Howe:
8.
Jazz Sinclair posted these sunken photos of her, Ross Lynch and her charming grandfather:
9.
Barbara Palvin published her and the glamorous cover of Dylan Sprous magazine. BRB, heading to my local newsstand to purchase this artwork:
10.
Anna Paquin posted this photo of debonair on her and Stephen Moyer for her birthday, in which EVERYONE ~ we can sink into our teeth ~:
11.
Jeremiah Brent shared this aesthetically pleasing family portrait of him, Nate Berkus, and their two cute bbs:
12.
Hillary Burton posted a photo of her with Lil Jeffrey Dean Morgan on her face:
13.
Iman Schumpert shared this intimate frankness about him and Theana Taylor:
14.
Maia Mitchell posted this ~ 2 kewl 4 skewl ~ #TBT from her and Rudy Mancuso:
15.
Keegan Allen shared this #breastcancerawareness selfie on him and Ali Collier, sporting their "new" dossiers:
16.
Last but not least, Nicola Peltz shared this photo for a photo of her and Brooklyn Beckham. We love IG-BF:
BuzzFeed Daily
Keep up to date with the latest daily news with the BuzzFeed Daily newsletter!
Source link