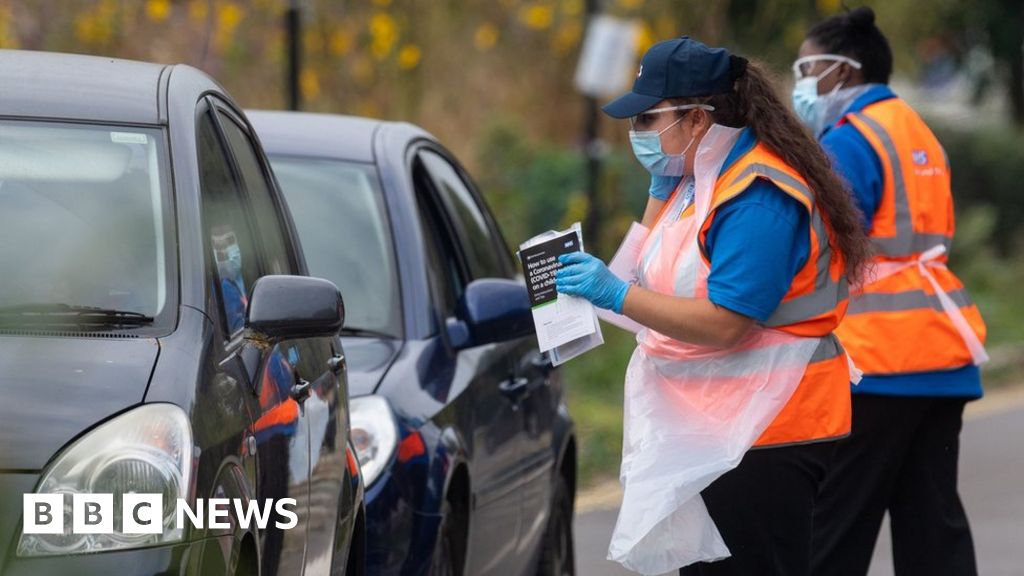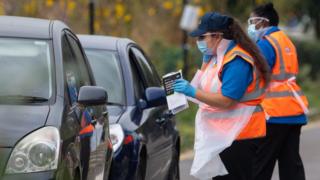 The United Kingdom is "now seeing a second wave" of Covid-19, Prime Minister Boris Johnson said, adding: "It was inevitable to see it in this country."
Mr Johnson said he did not "want to take more blocking measures"
;, but that stricter social restrictions may be needed to distance himself.
Earlier, new rules were confirmed for Lancashire, Merseyside, parts of the Midlands and West Yorkshire.
It comes after the UK registered another 4322 confirmed cases of Covid-19.
"It is clear that when you look at what is happening, you wonder if we should go beyond the rule of six that we have introduced," the prime minister said, referring to new measures introduced on Monday.
He added that "the British have done an incredible job – they have brought down this peak through discipline", but that "people find it difficult to maintain this, it is difficult to maintain this discipline for a long time".
Speaking in Oxfordshire, Mr Johnson continued: "As we look at this particular curve and what is happening now, we will obviously keep everything under control. I do not want to enter a second national blockade at all, this is the last thing anyone wants.
"I don't want to go into bigger blocking measures at all, we want to keep schools open and it's fantastic that schools have come back the way they did. We want to keep the economy open as much as possible, we want to keep going. business.
"The only way to do that is, obviously, if people follow the instructions."
Earlier, BBC political editor Laura Queensberg said the government was considering a short period of stricter rules that could be announced next week.
Described by the government as a "break in the chain", the measures in question may include the reintroduction of restrictions in public spaces over a period of several weeks. Schools and jobs will remain open.
The ideas proposed by the government's Scientific Advisory Group on Emergencies (Sage) include closing some parts of the hospitality sector.
In the meantime, new measures have been introduced to limit the spread of the virus in parts of the Northwest, Midlands and West Yorkshire.
These include Lancashire (excluding Blackpool), Merseyside and the Cheshire Warrington and Halton neighborhoods.
New restrictions are also being introduced in Wolverhampton, Oudby and Wigston in Leicestershire, as well as in all parts of Bradford, Kirklis and Calderdale.
Some areas of West Yorkshire were already subject to restrictions introduced in early August, but they have been eased. They are now subject to these new rules.
A total of nearly 4.7 million people will be affected by the new restrictions, which prohibit individual households from meeting each other at home or in private gardens.
Source link