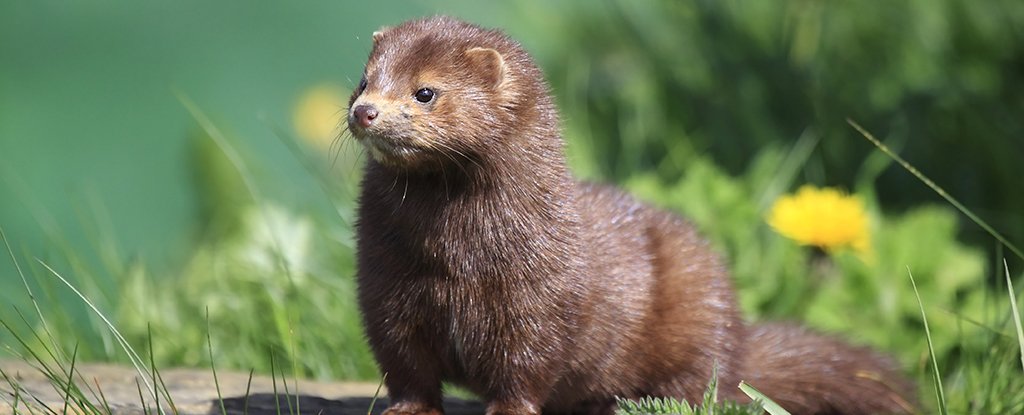 The coronavirus pandemic has already claimed more than a million lives, but we are not the only living beings threatened by COVID-19: thousands of minks are being killed because of the spread of the virus.
NBC News reports the deaths of nearly 10,000 minks on farms in Utah in the United States, while the picture in Europe is even gloomier, according to Sky News – on a farm in Spain, for example, more than 92,000 animals were slaughtered after an estimated 90 the percentage of them caught the virus.
In the Netherlands, the death toll is even higher: more than 1 million minks have been killed in the country over fears that the animals could transmit the virus back to humans, according to an AP report. World Health Organization epidemiologist Maria Van Kerhove said the risk of catching COVID-1
9 from an animal remains "very limited".
In the case of the outbreak in Utah, it covers nine fur farms and is thought to have been caused by the transmission of the virus from an infected manipulator. The first signs of the virus spreading to minks in the region were noticed in August.
COVID-19 affects minks in a similar way to humans, causing respiratory problems that are usually worse in older animals. The mustelide group, which includes minks, weasels and badgers, is known to be at particular risk of contracting SARS-CoV-2 coronavirus.
"Mink shows open-mouth breathing, discharge from the eyes and nose, and is not ill for several days before dying," Utah veterinarian Dean Taylor told NBC News. "They usually die within the next day."
The lungs of the dead minks were "wet, heavy, red and angry" when they were examined, said veterinary pathologist Tom Baldwin of Utah State University. Science. This coincides with signs of pneumonia and coincides with investigations conducted in Europe.
Scientists are urgently trying to determine which animals are able to transmit the virus back to humans – there are cases where it potentially occurs, but as noted by the WHO, the risk is now considered low (and much lower than the risk of human-to-human transmission).
It seems that we can pass it on to other species, as this tragedy shows among mink populations – another reason why the rest of the animal kingdom is very afraid of us.
No doubt there is much more for scientists to find out about the way COVID-19 passes from humans to animals and vice versa – we still don't know how humans caught it in the first place – but the US Department of Agriculture monitors infected animals here.
This is another sad story from a year full of them, but there are reasons to be optimistic that the coronavirus vaccine is not too far away.
Source link