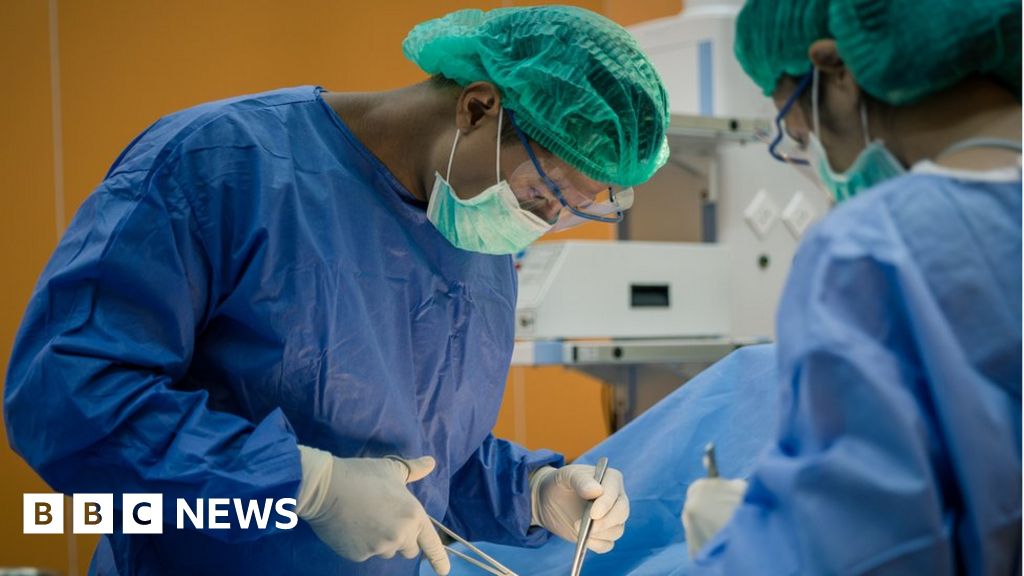 By Nick Trigle
Health Correspondent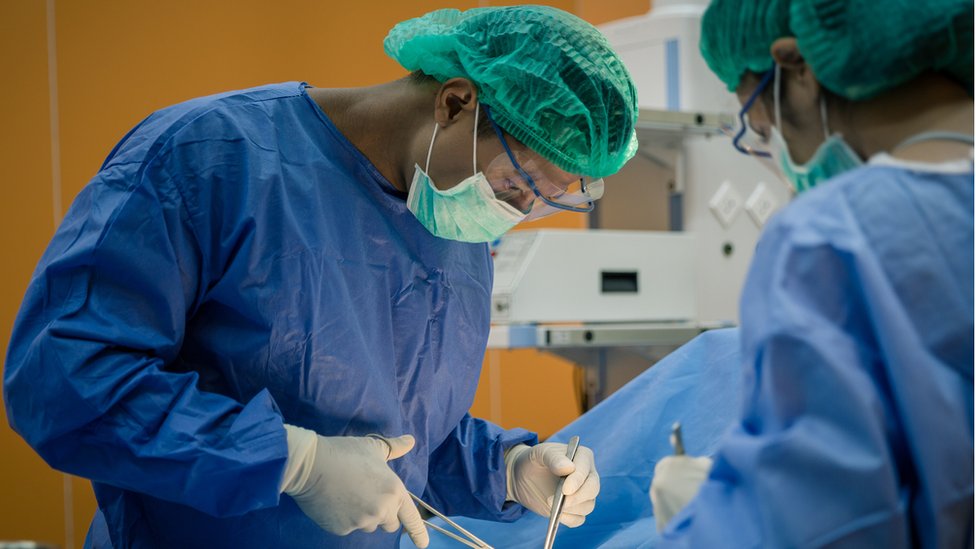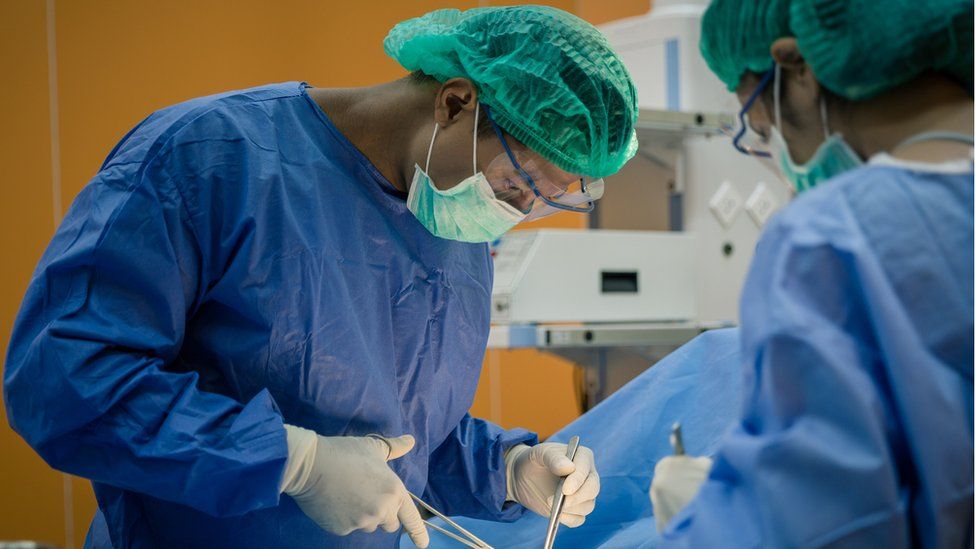 The increase in hospital cases in Kovid has left key hospital services in England in crisis, doctors warn.
NHS data show that A & Es are facing increasing delays in admitting extremely ill patients to wards.
Meanwhile, the total number of people facing one-year waits for routine treatment is now more than 100 times higher than before the pandemic.
Cancer experts also warn that the disruption of their services is "terrible" and will cost lives.
There have been reports of hospitals canceling emergency operations – King's College Hospital in London has stopped two priority treatments, which must be done within 28 days.
And Birmingham's large hospital trust has temporarily halted most liver transplants.
It comes after an increase in Covid patients in recent weeks.
Every third patient in hospital has the virus – and in some places it is more than half.
"I'm strong, but I've fallen apart"
Paul, 57, of Manchester, was canceled with cancer radiotherapy in early January.
His tumor – between his lungs and above his heart – cannot be operated on because it is powered by two arteries, so doctors can only stop growing.
He is waiting for radiotherapy from 2020.
"Will I be one of the thousands of cancer patients who will die prematurely, as the NHS prioritizes Covid-19 over cancer patients?"
"I am a strong man, but I am overwhelmed. My family is rooted for me, but I can't see them.
"Because cancer is stressful. I'm just constantly worried."
NHS England Medical Director Prof. Stephen Powes said the NHS was facing an "extremely difficult challenge", adding that services would continue to be under pressure until the virus was controlled.
But he stressed that treatment without Covid is still happening – with three times more diagnostic tests and twice as many surgeries than in the spring when the pandemic first struck.
How are the services affected?
Data published by NHS England show the magnitude of the impact of working with Covid on key hospital services.
Data released Thursday shows:
Nearly 90,000 patients – one in four – admitted to hospital through A&E waited more than four hours for a bed to be found
This included the record 3745, which waited more than 12 hours
There were a record 4.46 million on the waiting list for routine treatment, including knee and hip surgery.
More than 192,000 have been waiting for more than a year – in February, before the pandemic began, the figure was 1,600.
Staff had to be reassigned to critical care after growing Covid cases forced hospitals to increase the number of intensive care beds by a quarter since November
Cancer data date from November, before the increase in cases.
At that time, the number of emergency check-ups and treatments for cancer was at normal levels.
But since then, there have been fears that services have been cut.
Prof. Pat Price of the Catch the Cancer campaign said services were facing the "biggest crisis" in her 30-year career.
"It's a really horrible scenario," she added.
And the Royal College of Surgeons has warned that the pandemic is having a "catastrophic impact" on the waiting time for a planned operation.
Sarah Scobie of the Nuffield Trust said the services were under "unbearable pressure", adding "the worst is yet to come".
Saffron Corderi, an NHS provider who represents hospitals, agreed: "The next few weeks will undoubtedly be the most tested in NHS history."
Source link