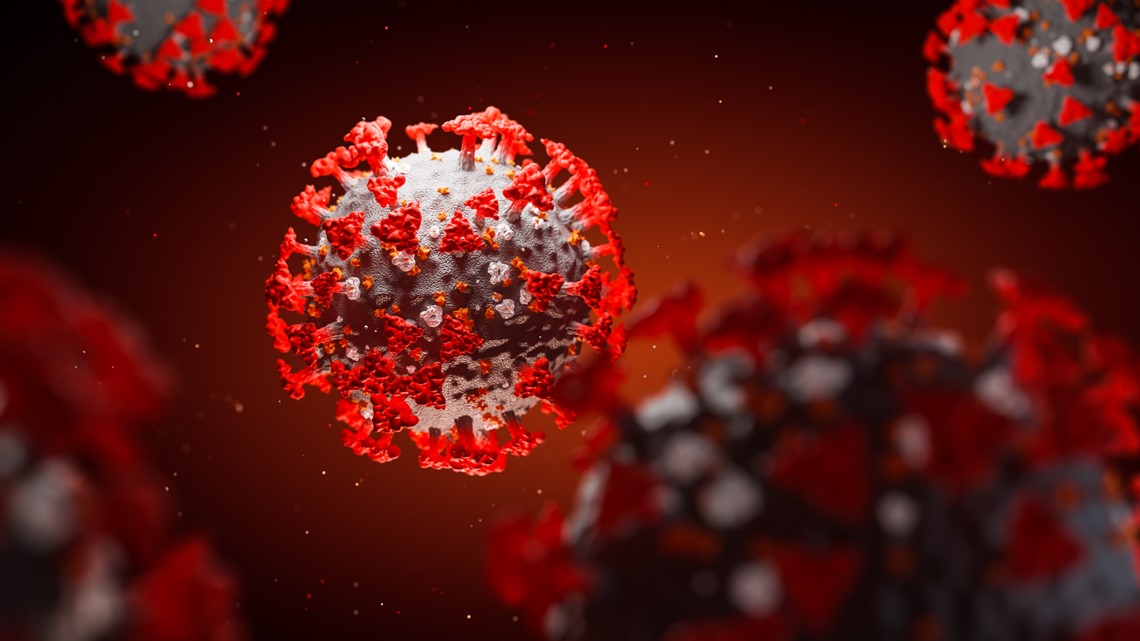 The latest outbreaks of coronavirus since December 2 in schools, restaurants in Colorado and others.
DENVER – An additional 139 active COVID-19 outbreaks have been reported to the Colorado Department of Public Health and the Environment (CDPHE) since last week, with new cases reported everywhere – from grocery stores to restaurants and childcare centers.
There are currently 1,262 active outbreaks of the disease caused by the new coronavirus in Colorado. A total of 1,048 cases were listed as resolved, according to data on Wednesday.
Hospitalizations, positivity, and cases of COVID-1
9 have risen in Colorado in recent weeks, prompting new restrictions in many counties – including the closure of indoor restaurants.
Two cases of the new coronavirus are an outbreak and the numbers are cumulative, which means that if an entity has a certain number of cases, it does not mean that all these people were sick at once.
To resolve the outbreak, the CDPHE said 28 days should pass without new diseases.
Continue reading to view COVID-19 outbreaks in Colorado by category.
>>> Click here for a complete list of CDPHE outbreaks.
INTERACTIVE MAP: See the map below to view outbreaks by location.
Restaurants
There are 88 active outbreaks in bars and restaurants in Colorado.
MolsonCoors Golden Brewery has 15 staff cases and Bubba 33 in El Paso County has 20 staff cases, according to CDPHE.
RELATED: Denver reduces restrictions on the sale and supply of alcohol
Children's centers
There are 74 children's centers with active outbreaks, including one facility, the Denver Academic Training Center, which has one staff death, along with six staff cases and 11 cases among those present.
Haven's children in Denver have 18 staff cases and six cases, according to CDPHE data.
Schools
There are 243 active outbreaks in schools. This includes school administration and colleges.
Of these cases, more than 200 are in K-12 schools, according to the CDPHE.
The University of Colorado Boulder has had an active outbreak since late September, CDPHE data show. In these outbreaks, 2,073 cases were reported, along with 98 staff cases.
Colorado State University has had an active outbreak since early October with 1,299 cases.
RELATED: CU "stops" men's basketball operations due to COVID-19
Equipment adjustments
CDPHE data show 49 outbreaks of corrections in the country.
The Colorado Penitentiary Department (DOC) said Tuesday that four inmates have died in the past week, resulting in a total death toll from COVID-19 to 11 inmates.
RELATED: Four more Colorado inmates die of COVID-19 last week
Several facilities see a large number of cases of COVID-19:
Sterling Correction Center: 1021 resident cases; 118 staff cases
Fremont Correctional Center: 738 residential cases; 74 staff cases
El Paso County Criminal Justice Center: 1,010 resident cases; 106 staff cases
RELATED: Schedule for prisoners receiving COVID-19 vaccine draws criticism
>>> Click here for a complete list of CDPHE outbreaks.
SUGGESTED VIDEO: COVID-19 coronavirus
Source link